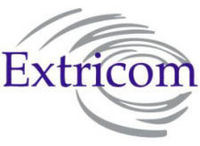 Our technology partner, Interconnect, recommended Extricom as a unique, innovative solution, and it's proved to be that and more.
New York, NY (PRWEB) June 24, 2010
Extricom, a designer and manufacturer of high-performance, next generation wireless LAN (WLAN) infrastructure solutions, today announced that Orange County Schools, headquartered in Hillsborough, NC, has completed deployment of an Extricom WLAN at two high schools, three middle schools, and seven elementary schools. The Extricom solution will support wireless access to learning resources by a user population of 7,000 students and 1500 staff from anywhere in the Orange County Schools system. The WLAN was implemented by a trusted technology advisor, Interconnect Products & Services, Inc.
Orange County already had wireless coverage from legacy 'hotspot'-style access points, but they proved insufficient to meet user demands. With the advent of a new generation of wireless clients based on 802.11n, an upgrade to enterprise-class wireless that would support the new standard was needed. Orange County's ultimate objective was to make technology resources more widely available to students and staff, and achieve cost-savings by deploying wireless rather than wired networks. Other requirements included support of iPod Touches and laptops, either in mobile computer labs or one-to-one computing environments.
"Given the size of the end-user population and the increasing criticality of wireless, capacity and functionality were our number one and two criteria for the system we chose," stated Angie Veitch, Director of Technology & Media for Orange County Schools. "We wanted a system that could easily handle large numbers of users, but that was also simple and robust enough that it wouldn't tie down a lot of administrator time. Our technology partner, Interconnect, recommended Extricom as a unique, innovative solution, and it's proved to be that and more."
The field-tested and proven Extricom WLAN has established a reputation in the K-12 market as a 'go-to' technology based on its uncomplicated implementation and ability to provide capacity in user-dense environments. School IT administrators can leverage Extricom's Channel Blanket™ architecture to deploy access points in any density, ensuring a wireless network with highly resilient and reliable connectivity even when under load.
"Extricom WLAN is implemented as an edge solution rather than a core solution" said Chuck Snider, President of Interconnect. "That translates to reduced complexity and simpler administration, which makes a huge difference for schools where IT administrators might not have in-depth wireless networking skillsets."
Central to the Channel Blanket concept is the Extricom Switch, which coordinates the APs and eliminates the co-channel interference that reduces the performance of conventional WLAN systems. For students and teachers, this means being able to log on to the network and download learning materials quickly, increasing learning time and classroom productivity.
"Education customers are all looking for WLAN infrastructure that will do more in terms of performance and cost less," declared Dan Kirtchuk, VP of Sales & General Manager for Extricom Inc. "Multi-site deployments such as the one at Orange County Schools are real-world proof that the Extricom WLAN can meet any demand that the environment puts on it while still ensuring the strong performance that students and staff need. As 802.11n becomes more and more the norm for schools, we expect Extricom WLAN will be the wireless solution of choice to support it."
About Extricom
Extricom means enterprise wireless infrastructure that works. Extricom's award-winning Channel Blanket Architecture delivers better RF coverage across the board while minimizing networking and wireless complexity. Voice, data and video applications are supported by a robust Wireless LAN infrastructure that ensures predictable service and seamless mobility in any environment. Contact us at info@extricom.com or visit http://www.extricom.com
About Interconnect Products & Services, Inc.
Interconnect Products & Services, Inc. designs, installs, tests and maintains high-speed structured cable systems, computer networks and integrated voice systems. Its staff includes four BICSI Registered Communication Data Design consultants, one BICSI NTS, backed up with a complement of BISCI/Manufacturer trained and certified installation professionals. Interconnect has installed data, voice and video systems in offices, factories, hospitals and colleges throughout the North Carolina and South Carolina region. Please visit http://www.interconnect-inc.com
###