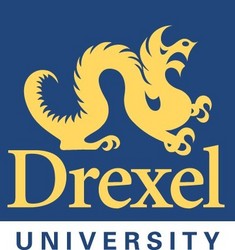 The Sacramento region is very fortunate to have access to so many excellent public and private higher education institutions
Sacramento, CA (Vocus) June 25, 2010
Drexel University announced today a new program that will cut tuition by 40 percent for all full- and part-time employees of the California Community Colleges System who enroll in any master's program offered by Drexel at its Center for Graduate Studies in Sacramento.
The new Community College Partnership Grants come at a time when community colleges are being asked to provide greatly expanded educational services while their budgets remain fixed. Many senior leaders of community colleges are also approaching retirement – creating the potential for a substantial leadership vacuum at a time when leadership will be most needed.
Students beginning their studies this fall are eligible for the new Community College Partnerships Grants. The grants will be awarded automatically to any community college employee admitted to a Drexel master's program offered at the Graduate Center, regardless of whether the employee is working full- or part-time. Drexel has not capped the number of Community College Partnership Grants it will be making.
"Drexel University has a long tradition of partnering with community colleges in the Philadelphia region, but those partnerships have traditionally benefitted students looking to transfer to a baccalaureate degree program," said Carl "Tobey" Oxholm III, Senior Vice President and Dean of the Center for Graduate Studies in Sacramento.
"Community colleges play a much more central role in California than they do in Pennsylvania," Oxholm said. "While people may know about the budget problems afflicting our community colleges, few are talking about the impending retirement of Baby Boomers – and the loss of their decades of experience and expertise. We need to focus on educating the next generation of leaders, and that's what Drexel's been doing for 119 years."
"The Sacramento region is very fortunate to have access to so many excellent public and private higher education institutions," said Brice Harris, chancellor of the Los Rios Community College District. "We applaud Drexel for helping us with the essential task of developing our future leaders."
The California Community Colleges System is the largest higher education system in the nation. It is comprised of 72 districts, 112 colleges and has more than 2.9 million enrolled students. The Los Rios District has 6,000 full- and part-time employees and is teaching more than 90,000 students at four campuses in the region – American River, Sacramento City College, Cosumnes River College, and Folsom Lake College.
Drexel is offering six master's programs at its Graduate Center this fall, five of which are offered twice each year. They are all part-time programs, designed for working professionals. The programs are the Master of Business Administration (MBA) and the Master of Science (MS) in five fields: Higher Education, Human Resource Development, Information Systems, and Library and Information Science. The executive Master of Public Health is only offered once each year, starting in August.
Drexel built its top-tier, two-year, part-time MS in Higher Education to deliver the analytical rigor and leadership training typically associated with an MBA program. The innovative curriculum provides students with critical aspects of higher education management in governance, accreditation, outcomes assessment, risk management and strategic planning.
All Drexel MS in Higher Education students have a primary concentration in Higher Education Administration and Organizational Management, and may select an optional three-course secondary concentration in one of five areas: community college leadership; enrollment management; institutional research and planning; academic development, technology and instruction; or student affairs.
Drexel's Graduate Center at One Capitol Mall is one of the region's most high-tech educational centers. It is equipped with state-of-the-art, fully integrated, advanced technology learning systems, which students are required to master as well. The university invested $1 million in cutting-edge audiovisual/collaboration technology to revolutionize higher education delivery.
Founded in 1891 in Philadelphia, Drexel has earned a reputation for being on the cutting edge of education and research, and is ranked in 2010 the fourth most innovative university in the country by U.S.News & World Report. In 2009, Drexel University was honored as one of the top 10 universities in improving the economic, cultural and social life in their urban communities.
Drexel opened its doors in Sacramento in January 2009 and more than 250 students have enrolled in its graduate programs since then. It is now enrolling students in its six master's programs, one doctorate program and one post-baccalaureate program in pre-med that will start in the fall.
The next Drexel Information Session for graduate programs in California will be on Wednesday, June 30 from 6 p.m. to 7:30 p.m., with a special program on Understanding Financial Aid held at 5 p.m. For more information on the Center for Graduate Studies, visit http://www.drexel.edu/sacramento or call (888) 389-3781 or (916) 325-4600.
###