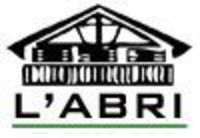 Thinking and Living the Way of Christ
Roseville, Calif. (Vocus) June 25, 2010
The internationally known L'Abri Fellowship will present a special, four-day "Thinking and Living the Way of Christ" conference in Northern California from August 5 to August 8, 2010. The early registration deadline has now been extended to June 30th.
The third L'Abri Conference California, to be held in Roseville, will feature nine speakers from L'Abri Fellowship branches around the world. The conference is one of only two in North America this year. The 2006 and 2008 L'Abri Conference California venues attracted attendees from around the world, including Asia.
The L'Abri Fellowship International provides residential study centers where individuals can seek honest answers to questions about God and the significance of human life. L'Abri is well-known for fostering public discussion about where philosophy, art, and culture intersect faith. L'Abri is a French word meaning "the shelter."
The first L'Abri Fellowship was established in 1955 in Switzerland by Dr. Francis A. Schaeffer, a Christian theologian and philosopher, and Edith Schaeffer. L'Abri Fellowship branches now exist in countries around the world.
The 2010 L'Abri Conference California, the first to be held in California since a successful 2008 conference in Roseville, will feature a distinguished group of speakers with long-time ties to L'Abri Fellowship branches in the United States and around the world.
The 2010 L'Abri Conference California includes a series of lectures and workshops on topics individuals face in today's world. Topics of the lectures and workshops will include:

Standing Fast – Challenges to Faith in the Advanced Modern World
Survival of the Fastest – Living Sanely When Life is Fired Point Blank
Living in the Creator's Gift Economy
Can Freedom Last Forever? Founders Forgotten Question & How We're Doing Today
Christian Community – Hopeless Ideal or Difficult But Rewarding Obligation
One is the Loneliest Number: Why We Need Friendship
The 2010 L'Abri Conference California speakers include:
Os Guinness, Senior Fellow of the EastWest Institute in New York, author, and outspoken social critic, has written or edited more than 25 books, including The Case for Civility – And Why Our Future Depends On It. He completed his undergraduate degree at the University of London and his D.Phil in social sciences from Oriel College at Oxford.
Dick Keyes, Director of the L'Abri Fellowship in Southborough, Mass., where he has worked since 1979. He graduated from Harvard University and Westminster Theological Seminary and has worked with L'Abri Fellowship in Switzerland and England, in addition to the U.S. He is the author of Beyond Identify, Chameleon Christianity, True Heroism, and most recently, Seeing Through Cynicism.
Andrew Fellows, Director of English L'Abri, where he has lived with his family for the past 15 years.
The conference will begin on Thursday evening, August 5, through Sunday noon, August 8, and runs concurrently with a state-wide, curated art exhibition in the L. Frank James Gallery, located in the West wing of the Valley Springs Conference Center, along with a movie / critique night and an evening of jazz with the Manuel Luz Trio in the Global Café. The conference will be hosted by Valley Springs Presbyterian Church, 2401 Olympus Drive, in Roseville.
The conference is open to the public and costs $95, which includes the art gallery opening, concert, movie/critique, and a bonus, Friday night dinner. For registration information and press-ready downloadable documents and photos, please visit http://www.labri-california.org or call 916-786-7940.
###