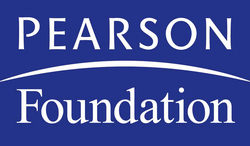 Startl believes that the future of learning is about providing students the knowledge they need, wherever they are – in school or out
New York, NY (Vocus) June 25, 2010
Startl (http://www.startl.org ) today announced the application process for its second Design Boost, to be held in the San Francisco Bay Area, November 10-14 2010. Like Startl's March 2010 Design Boost, the November 2010 Boost -- which will focus specifically on mobile learning applications and services -- is sponsored by The Pearson Foundation. Interested applicants can apply online at http://startl.org/programs-2/design-boost/ .
Developed in conjunction with the design firm IDEO, the Startl Design Boost is an immersive multi-day boot camp that brings education experts from the public and private sectors together with the next generation of educational innovators. The November 2010 Boost -- a five-day, invitation-only workshop -- will offer select designers and creators, hackers and coders, builders, and entrepreneurs real world exposure to design thinking and product development. At the same time, representatives from some of the world's leading public and private organizations have the chance to share ideas, and to learn from innovative young people whose ideas have the potential to help shape tomorrow's education industry.
Design Boost applicants are screened by Startl, which evaluates product concepts, the learning efficacy, and the market. Startl only accepts team applications, and looks for teams with at least one programmer, plus others with experience in user product design, learning science, business management or marketing and finance.
"Startl believes that the future of learning is about providing students the knowledge they need, wherever they are – in school or out," said Phoenix Wang, co-founder of Startl. Co-founder Diana Rhoten added, "Our mission is to advance the products and services that can deliver on that promise, and The Boost is one way to do that."
"Startl's Design Boost's are a great way to identify amazing young innovators and entrepreneurs and to help them quickly and effectively build upon their own new ideas for learning," said Mark Nieker, president of the Pearson Foundation. "By focusing specifically on mobile learning application development, the Boost has the potential to help develop and bring to market innovative applications and services that can reach millions of young people."
Participants of Startl's first Design Boost used the opportunity to fine-tune products and services to great success. For example, Launchpad Toys (http://www.launchpadtoys.com) has been able to secure angel funding, was selected as one of "10 companies to pitch" at the 2010 Venture Capital in Education Summit Showcase last week, and was named as a finalist in the Breakthroughs in Mobile Learning category for the Cooney Center Prizes for Innovation in Children's Learning. Another participant of Startl's Design Boost in March, Project NOAH (http://www.networked organisms.com/), was named the winner of the Cooney Mobile Learning Prize, has attracted investment from a large media company, and is now being used actively in the Gulf coast region by scientists and citizen scientists.
"The Startl Design Boost encouraged us to step away from our computers and focus on our design process," states Yasser Ansari of Project NOAH. "What key features had we overlooked and how would design decisions made today impact our users, partners and investors tomorrow? The Boost provided us with a methodology that has become instrumental to our ongoing development and success. We accomplished more in a week than we could have ever imagined."
"The Startl Design Boost was a challenging and rewarding week for our young company. As first-time entrepreneurs, it's easy to get wrapped up in product development and lose sight of the larger business objectives, but the Startl team and the many entrepreneurs, designers, investors, and field experts involved in the program helped us to step back from the day-to-day madness, focus our priorities, and hone our message to both users and potential investors," explains Andy Russell, co-founder of Launchpad Toys. "Design Boost was an invaluable experience that I would recommend to any new entrepreneur."
Startl
Startl is a social enterprise dedicated to accelerating the growth of digital innovations for learning – from kindergarten to college, inside and outside the classroom. Focused on catalyzing next generation products with the greatest promise of transforming the education sector and the learning market, Startl recruits young innovators and entrepreneurs, immerses them in a rigorous product design and development process, and helps them build socially responsible and fiscally sustainable start-ups. Startl has received initial seed funding from the John D. & Catherine T. MacArthur Foundation, the William and Flora Hewlett Foundation, the Bill and Melinda Gates Foundation, the W.K. Kellogg Foundation and the Lumina Foundation. For more information, visit http://www.startl.org.
Pearson Foundation
The Pearson Foundation extends Pearson's (NYSE: PSO) commitment to education by partnering with leading nonprofit, civic, and business organizations to provide financial, organizational, and publishing assistance across the globe. The Foundation aims to make a difference by sponsoring innovative educational programs and extending its educational expertise to help in classrooms and in local communities. More information about the Pearson Foundation can be found at http://www.pearsonfoundation.org.
Contact:
Rod Granger
Pearson
rod(dot)granger(at)pearson(dot)com
1.800.745.8489
Sylvia Marino
Director of Media, Startl
sylvia(at)startl(dot)org
415-388-3048
###