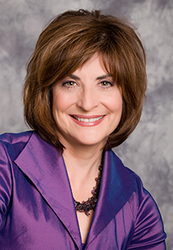 "Exhilarating. Wander Women makes clear the core of restlessness many women experience"-Sally Helgesen, Author, The Female Advantage and The Female Vision.
Phoenix, AZ (Vocus) June 29, 2010
Marcia Reynolds, author of Outsmart Your Brain, reaches top ranks with her now best-selling book, Wander Woman: How High-Achieving Women Find Contentment and Direction (Berrett-Koehler Publishers, June 2010, paperback). Marcia Reynolds, Psy.D., takes her book to #1 in the category of women and business and sub-category management and leadership. Her book is based on her solid research and a wealth of clinical and personal experience to identify an emerging identity among high-achieving women.
Wander Woman: How High-Achieving Women Find Contentment and Direction by Marcia Reynolds, PsyD is the first personal development book focused on the needs and desires of high-achieving women as opposed to the general population of women. These women do not need assertiveness skills, do not want to focus on their fears and will probably not balance their lives. They need a book that will address their specific challenges.
Based on the Dr. Reynold's doctorial research and decades of coaching smart, strong women, Wander Woman identified a growing number of women who are constantly searching for "something more" in their lives. Although these women are confident in their abilities and continue to stack up the accomplishments, at the end of the day they are discontented, disappointed and exhausted.
First, Reynolds defines the societal factors that led to the drive and restlessness these women experience. Then she defines the dark side of women raised to excel—in their constant search for the next great thing, they lose a sense of who they are and what their purpose is beyond their accomplishments and praise. Once the reader can clearly identify her challenges, the bulk of the chapters in Wander Woman provide practical exercises, powerful questions and case studies to help the reader channel her restless energy into a more fulfilling path. In the end, the reader will release her "burden of greatness" and be free to choose her own life rules and direction.
Please contact me to book Marcia Reynolds for an interview or for editorial contribution.
PRESS CONTACT
Dawn Baron
703-434-9306
http://www.WanderWomanBook.com
VIDEO: http://wanderwomanbook.com/wander-woman/#video
ABOUT THE AUTHOR
Marcia Reynolds, Psy.D., is a master coach, celebrated author, and in-demand professional speaker. In addition to coaching executives in multi-national companies, she travels around the world teaching classes in leadership and consulting on organizational change programs. She has worked within a variety of industries with clients in organizations such as Medtronic, Nokia, British Telecom, GlaxoSmithKline, Amgen, American Express, Maersk, Deloitte, Ernst & Young, Advance Auto, Home National Bank, and Staples, plus many agencies of the National Institute of Health.
Her earlier book, Outsmart Your Brain, was featured in national media, including Investor's Business Daily, Harvard Communications Newsletter, Cosmopolitan, Christian Science Monitor, Family Circle, American Way, The Los Angeles Times, and The New York Times. She has appeared on ABC World News, National Public Radio, and Japan Nightly News.
Reynolds is past president of the International Coach Federation (ICF). She was one of the first 100 people to earn the designation of Master Certified Coach (MCC) and was instrumental in designing the certification and accreditation programs for the ICF. She teaches coaching skills to managers around the world, helps to design internal coaching programs, and mentors many coaches both internal and external to organizations.
PRESS CONTACT
Dawn Baron
dawn@passionprofitsconsulting.com
703-434-9306
http://www.WanderWomanBook.com
VIDEO: http://wanderwomanbook.com/wander-woman/#video
# # #