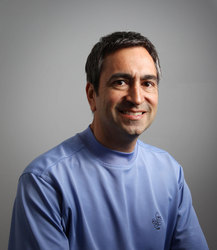 We are ecstatic that Frey accepted our offer to be the CEO for GetMyHomesValue and ProspectMX
Lancaster, PA (Vocus) June 29, 2010
GetMyHomesValue, a real estate marketing company and ProspectMX, a website marketing company specializing in SEO, PPC and link building, announce today that Michael Frey has been named Chief Executive Officer, effective immediately.
Prior to agreeing to taking on the dual role of CEO to both GetMyHomesValue and ProspectMX, Frey served as Chief Operating Officer at Garber Metrology, the region's largest distributor of weighing equipment. Before Frey took on the COO role at Garber, he led Union National Community Bank of Mount Joy, PA, as President and Chief Operating Officer for 9 years.
Frey hopes to use his expertise in developing and managing business growth to push both companies forward. His personal interest in delivering a remarkable client experience will also be a central business focus. He also has plans to develop a "best places to work in PA" work culture for team members.
"The three founders have established a very strong foundational base for the companies," says Frey. "I am excited to continue to execute the strategies that are currently in place with both companies, as well as creating a new set of business processes that will move each company forward. Every new process will be put into place with the intention of taking the founders, the employees, and the companies to the next level of business growth."
"We are ecstatic that Frey accepted our offer to be the CEO for GetMyHomesValue and ProspectMX," says Rory Wilfong, Co-Founder and President of Business Development and Client Success. "We can't be happier and more excited for the opportunity to work with Frey and have him execute on strategies for greater success."
In addition to these roles at GetMyHomesValue and ProspectMX, Frey currently serves on the Board of Directors for the United Way of Lancaster County as Vice Chair of Resource Development. He is also slated to be the 2011 United Way of Lancaster County Campaign Chairperson.
Frey graduated with honors and holds a Bachelors in Business Administration in Marketing and Economics from the University of Notre Dame.
GetMyHomesValue
GetMyHomesValue.com is a Lancaster, PA based, Inc. 500 real estate marketing company established in December 2003. GetMyHomesValue.com utilizes the internet to connect consumers who have real estate needs to real estate professionals. At the same time, GetMyHomesValue.com provides real estate agents nationwide with lead generation; a multi-paged, fully-loaded website; an automated Contact Management System; a blogging platform; motivational coaching and marketing training; accountability coaching; a graduated educational program; and hundreds of helpful tools, downloads, and tips. For more information, visit http://www.getmyhomesvalue.com.
ProspectMX, LLC
ProspectMX is an in internet marketing services agency, established in late 2007 by founders of an Inc. 500 company, GetMyHomesValue. Headquartered in Lancaster, PA, the internet marketing experts offer effective solutions, customizable to clients nationwide. Portfolio of services include organic SEO, link building, pay-per-click management, internet marketing consulting and educational SEO workshops. The company more than doubled in gross revenue from fiscal year 2008 to 2009. For more information, visit http://www.prospectmx.com.
###