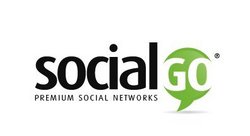 New York, NY (PRWEB) June 28, 2010
More than 60 percent of Facebook users have considered quitting the site because of privacy concerns, according to a recent survey by web security site Sophos. With people slowly losing trust in the social networking site because of its constant, and somewhat sneaky, changes to its security settings, maybe it's time to look at a new model.
Instead of reluctantly conforming to what Facebook has laid out, thousands of people haven taken their interests and concerns in their own hands and have built their own safe social networking site to keep in touch with a select group of friends, colleagues and people of shared interests.
With services like SocialGO, anyone can customize a site in minutes, selecting from a variety of templates and adding features like messaging and status updates, much like Facebook. Yet unlike behemoth social networking sites, each group can choose their own privacy settings, permissions and a personal URL, along with hosting the site on their very own domain, making it a good white label social network platform for businesses that want to use their own solution. The SocialGO platform allows groups to also create blogs, discussion forums and video chats with its members as well as share photos and events calendars. The site also has a feature known as "concierge", where they will design the social network site for you and provide full support as you build and integrate the network further.
Thousands of groups are already using SocialGO's services for professional and personal reasons, including fan clubs, business associations, eCommerce retailers, organisations and a vast number of special interest groups - from pet lovers to video gaming insiders.
With dissatisfaction in Facebook only increasing, last month, "Quit Facebook Day" got more than 34,000 to jump ship - the business of customizing social networking sites will surely grow, as more people branch off to design sites to fit their own needs.
To find out more about the customized social networking trend, visit http://www.socialgo.com
# # #