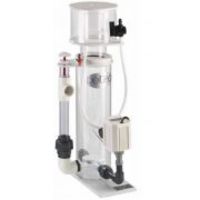 www.sewatec.de - Worldwide Marine & Reef Aquaristic Supply from Germany.
Tampa, FL (PRWEB) June 27, 2010
Sewatec Aquaristic Equipment is pleased to announce the relauch of its well known Online Shop for Reef and Marine Aquaristic needs.
Over 10 years brands like Aqua Medic, Giesemann, Tunze, Deltec and many more are sold worldwide from Germany (shipping to Europe, Asia, Africa, America and Australia). A full list of all manufactures can be found here.
Sewatec A.E. accepts the following payment methods: Visa-/Mastercard, Money Order with 2% discount and for european customers Paypal.
Sewatec A.E. offers TAX-FREE Shopping for customers outside the "European Union". Interested Reef Addicts just need to register and see all prices without 19% German Tax.
The newest feature is the "Money Back" option. Sewatec A.E. is a certified "Trusted Shop" member.
For promoting the website we added a Link-Exchange.
Customers or Non-Customers can soon earn money with us. Sewatec starts its own Affiliate Program.
Check out our New Products daily.
# # #