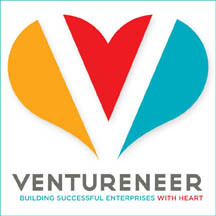 "Based on my own experience being on boards, the board is key to a nonprofit's success. Nonprofit leaders need tools to engage and inspire board members so they are effective." Geri Stengel, President, Ventureneer
New York, NY (Vocus) June 28, 2010
The board of a nonprofit is key to good governance and effective fundraising. Building an effective board takes the right attitude, a plan, and time. And it should be at the top of any executive director's "to do" list.
With the 5 steps set forth in this free webinar from Ventureneer, Board Development: Five Steps to Getting Your Dream Board, nonprofit leaders will be able to develop a more effective board by learning from a seasoned former executive director and veteran consultant. Topics covered include how to:

Deal with problem board members,
Manage your board chair,
Use helpful tools to make the process theirs, not yours!
"Based on my own experience being on boards, the board is key to a nonprofit's success," said Geri Stengel, founder of Ventureneer. "Nonprofit leaders need tools to engage and inspire board members so they are effective."
The free webinar will take place on Thursday, July 8, 2010, from 12n to 1pm ET and will be useful to board members -- especially officers -- as well as nonprofit executives and senior managers who work with boards.
The goal of the webinar is to give nonprofit leaders the tools to develop a board that is engaged, passionate, and aware of its responsibilities. After all, board members are ambassadors in the community, an organization's biggest fans, and the gateway to contributions and fundraising.
The webinar will be taught by Kathy Keeley, Principle, The Keeley Group, who has been a social entrepreneur and executive for more than 20 years. She has been a nonprofit consultant for the last 10 years, providing strategic planning, consulting, facilitation, and coaching services to nonprofit organizations and small businesses. Keeley has consulted with more than 100 boards, small and large boards.
To register, go to Ventureneer's website.
About Geri Stengel
Geri is founder of Ventureneer, an online education and peer support service. An adjunct professor at The New School, she honed her online experience at companies like Dow Jones and Physicians' Online. Geri co-founded the Women's Leadership Exchange and is president of Stengel Solutions, a consulting service for social-impact organizations.
About Ventureneer
Ventureneer.com provides nonprofit and small business advice as well as entrepreneurial and nonprofit training through a new approach to learning: a blend of traditional, formal instruction with informal, peer learning that takes advantage of Web 2.0 technology to capture and share knowledge. Ventureneer's customized blogs, virtual classes, peer-to-peer learning, coaching, web events, and articles help entrepreneurs make faster, better decisions for their enterprises.
###