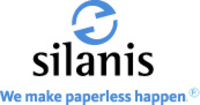 The value and adoption rates that Silanis' customers are seeing have far surpassed their initial expectations.We are seeing these traditional brick and mortar businesses now harnessing the web and transforming how they do business.
Montreal, QC (PRWEB) June 29, 2010
To celebrate the 10-year anniversary of the passing of the E-SIGN Act, Silanis Technology, the leader in Electronic Signature Process Management, today published a series of articles that provide organizations with answers to many questions regarding the real-world benefits, ROI and implementation of e-signatures. The articles are based on best practices that Silanis has gathered over its 18 years of experience deploying enterprise e-signature solutions across large insurance, financial services, government and other organizations.
"While the E-SIGN Act granted electronic signatures the same legal status as their pen and paper counterpart in 2000, advances in technology and standards also had to evolve," said Tommy Petrogiannis, CEO and co-founder of Silanis.
"Confusion over how to interpret the E-SIGN Act and implement e-signatures in a secure and reliable manner that complies with industry standards, coupled with the challenges of getting front and back-end systems ready to integrate with e-signatures to enable straight-through processing, and then introducing this new way of doing business were challenges that impeded fast adoption."
Ten years after the E-SIGN Act was enacted, all of the pieces are finally in place, added Petrogiannis. Moreover, there are many customer success stories that demonstrate the value of moving to an end-to-end, electronic signing process across all sales and service channels, and prove that consumers and business users alike are embracing e-signatures.
"The value and adoption rates that Silanis' customers are seeing have far surpassed their initial expectations, said Petrogiannis. "We are seeing these traditional brick and mortar businesses now harnessing the web and transforming how they do business."
"Some of our clients have seen 90% adoption of e-signatures over the web, 60% in the call center, and 40% in an agent-driven, point-0f-sale channel. And regardless of the industry, the benefits have been the same: a significant reduction in the time, cost and risk of getting people's signatures in documents."
For example:

Country Financial: .Over 40% adoption of e-signatures in their independent agent channel within first six months of deployment. '
Top 10 P&C Carrier : Reduced the time to complete new policy applications from an average 52 days to 15 minutes / Expects to generate costs savings between $2.5 -5.0 when fully deployed across all distribution channels..
Another Top 10 P&C Insurer: Has avoided over 20 costly court cases to-date thanks to strong electronic process evidence / Saved$100,000+ in litigation costs per case
Top 5 Online Lender: 90% of mortgages signed electronically / Processed with 3-5 days less back-office delays and 15% more closings than hand-signed applications.
Top 10 US Bank: Will streamline consumer and business loans across 2,000 branches and eliminate manual exception processing / Expects to reduce risk by 50% when fully deployed.
Stewart Title: Reduced the time to close mortgages from 90 min. down to 15 min. including the signing of electronic mortgage notes.
General Services Administration (GSA): Processes contracts with its13,000 suppliers electronically / Reduced cycle time from 140 days down to hours during peak periods.
US Army: Expects to generate a yearly hard cost-savings of $1.3 billion and shave 30 minutes per day off of the workload of each of its 1.4 million personnel.
These adoption trends and success stories would not have been possible were it not for several key shifts in e-signature technology that occurred over the last decade.
For example, a move from full-client, desktop software to zero-client, web solutions eliminated the need to install plug-ins, making it extremely easy for consumers to adopt e-signatures.
Mobile devices like the iPad and new user authentication methods, such as SMS and Voice, eliminated the final barriers for independent sales / agents to drive mass adoption of e-signatures in customer-facing channels. Further, cloud-based e-signature solutions enabled organizations to go-to-market quickly, while leveraging the agility and economics of the cloud.
And finally, a new generation of e-signature solutions, known as e-signature process management, was introduced to automate, execute and record transactions from start to finish to strengthen legal and compliance position compared to paper, and significantly reduce processing errors.
"The good news is that organizations looking to move to paperless transactions have many successful customer deployments that they can use as a reference to ensure a successful e-signature implementation of there own," said Petrogiannis.
To mark the 10th anniversary of the E-SIGN ACT, Silanis has compiled its top customer success stories and e-signature resources at http://www.silanis.com/anniversary-resource-guide.html. Best practice articles include:
E-signature success stories in insurance, financial services and government
How to build a business case for e-signatures and calculate ROI
How to authenticate unknown users in web-based, e-signature transactions
How to mitigate the top risks of adopting e-signatures
How to strengthen your legal position and stay out of court
How to choose between an On-Premises, Cloud and Software-as-a-Service (SaaS) solution
Click here to access our complimentary best practice articles.
About Silanis
Silanis Technology Inc. is the leading provider of Electronic Signature Process Management solutions. The world's largest insurance and financial services companies, major government agencies, integrators and service providers depend on Silanis to accelerate business transactions and reduce costs while improving compliance with legal and regulatory requirements. The company's electronic signature platform, ApproveIt®, is an enterprise-class e-signature process management solution that transforms paper-based business transactions to all-electronic, Web-based processes for e-commerce and e-government. Visit us on the Web at http://www.silanis.com
# # #