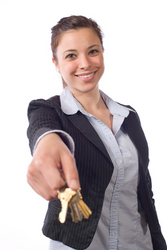 Buy a Home and get up to $15,000 rebate at closing!
Hawthorne, NJ (PRWEB) June 30, 2010
Starting on Jan 10, 2010, governor Corzine signed in to law that home buyers in NJ are allowed to receive a rebate from participating real estate agents when purchasing a home. NY has allowed this rebate for years.
http://www.homebuyerrebate.org allows home buyers to receive up to $15,000 rebate direct from participating brokers when purchasing their home. Each broker that participates provides full service to all home buyers and specialize in the cities that the home buyer is purchasing. The offer step by step guidance during the process and the site allows home buyers to search all homes that are available for sale.
"Our goal is to allow the full service broker to completely educate the home buyer, offer a streamlined process of finding a home , a stress free closing and best of all….a check for the home buyer at closing direct from the broker…it is a great win-win situation" says founder Jim Contrini. "With the current economic conditions, it is very important for home buyers to understand the home buying process and be represented by a full service agent. We provide the right tools on our site to assist them and they can connect with a quality agent that offers a rebate of the commission they earn direct back to the buyer at closing."
The amount of the rebate is based on the purchase price of the home and can be obtained at http://www.homebuyerrebate.org. all you need to do is to go to the site to obtain a home buyer rebate certificate and start searching for your dream home. Then a consultant will guide you step by step in selecting the homes you wish to see. An agent will then take you to the homes of your preference and negotiate the ideal price for you. All agents will handle the entire home buying process to secure the home of your choice and ensure a stress free closing. The rebate will be come in a form of a check at closing direct from the broker. The monies can be used for anything the home buyer desires after closing or as a credit towards closing.
# # #