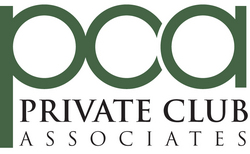 PCA is pleased to expand our relationship with The Carolina Country Club. We look forward to building a partnership with the management team, Board of Directors and members to create the optimal balance between Member Experience and Financial Performance"
Alpharetta, GA (PRWEB) June 30, 2010
Private Club Associates (PCA) of Georgia announced today that The Carolina Country Club in Spartanburg, South Carolina signed a multi-year agreement for PCA to oversee and manage all club operations. Earlier in the year, The Carolina Club contracted PCA to conduct member and community surveys and a Comprehensive Club Operations Audit. The Carolina Country Club becomes the third management agreement added by PCA in 2010.
"After working with PCA on the operations audit and membership surveys, the Board and Club Management felt confident PCA was the best group to take the Club forward. Their approach will help establish the Carolina Country Club brand and drive revenues," said Michael Sexton, Board President. "PCA provides our staff with the tools and guidance to optimize the club's financial performance while at the same time, enhancing the members' experiences in the Club. We are excited to have them on board."
Set amidst rolling hills, The Carolina Country Club is a full service country club with a tree-lined par 72 championship course designed by Tom Jackson in 1984. Each year The Carolina Country Club hosts the Nationwide BMW Pro-Am Charity Event, one of the most successful and highly attended events on the Nationwide Tour. The Carolina Club is also proud to have PGA Tour players, Lucas Glover and Matt Bettencourt as members. (http://www.thecarolinacountryclub.com)
"PCA is pleased to expand our relationship with The Carolina Country Club. We look forward to building a partnership with the management team, Board of Directors and members to create the optimal balance between Member Experience and Financial Performance" said Steve Paris, a PCA Partner.
Founded in 1986, , Private Club Associates provides customized club and golf management and consulting services and selectively acquires golf properties. With senior level experience from leading golf management and Fortune 50 companies, PCA cost-effectively offers club ownership the most advanced business practices, processes, tools and technology. The Carolina Country Club is the third management agreement signed by PCA in 2010. http://www.privateclubassociates.com
FOR MORE INFORMATION: Please contact Ted Robinson at 478,719.7596
# # #