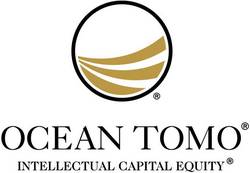 not read into the patent laws limitations and conditions which the legislature has not expressed.
Chicago, IL (Vocus) June 29, 2010
The much anticipated decision by the U.S. Supreme Court in Bilski v. Kappos should be warmly received by venture capitalists, entrepreneurs and large business alike. It is an endorsement of the role patents play in an economy that has transitioned from an Industrial Age to an Intellectual or Information Age. Although the Court affirmed the Court of Appeals for the Federal Circuit ruling that the invention at issue, related to hedging risk in the energy markets, was not patentable for being an abstract idea, the Court went further to caution that the machine-or-transformation test should not be the sole test of patentable subject matter. The Court reminded that more than once it has cautioned others to "not read into the patent laws limitations and conditions which the legislature has not expressed."
"It is true that patents for inventions that did not satisfy the machine-or-transformation test were rarely granted in earlier eras, especially in the industrial age....but times change. Technology and other innovations progress in unexpected ways." (Opinion of Kennedy, J. p. 8)
Early headlines that "Business Method Patents Limited by U.S. High Court" (Bloomberg) or that the "U.S. High Court Rules Against Expanding Business Method Patents" (Dow Jones) do not reflect the reality of the business impact today's ruling is likely to have. This decision is likely to further encourage investment into new ideas and support continued innovation by large corporations, especially in the financial services and technology arenas.
Ocean Tomo, LLC, the nation's leading Intellectual Capital Merchant Banc™ firm, has been bombarded with inquiries from clients over the past year on how a pending Bilski decision could impact their business strategy and investments.
"Our conclusion today is that the Bilski opinion should be positive for those firms that rely on proprietary business methods to generate returns," reports James E. Malackowski, the firm's Chairman.
In holding that the machine test is not the sole test for patentability, the Court noted that the term "method" within the statute's "process" definition may include at least some methods of doing business though it cautioned that one should not assume broad patentability of such inventions. The Court explicitly stated that it does not seek to preclude the Federal Circuit's development of other limiting criteria which are consistent with the Patent Act.
"Today, the Court once again declines to impose limitations on the Patent Act…" Regardless, the message is clear that business method patents are likely to be around for the foreseeable future – a message that will have a number of executives from the Valley, to LaSalle Street to Manhattan moving forward on long established strategy.
Ocean Tomo has developed a listing of the top rated U.S. Business Methods Patents available at OceanTomo.com.
Supreme Court of the United States, No. 08-964
About Ocean Tomo, LLC
Established in 2003, Ocean Tomo, LLC, is the leading Intellectual Capital Merchant Banc™ firm. The company provides financial products and services related to Intellectual Property, including expert testimony, valuation, research, ratings, investments, risk management and transactions. Ocean Tomo assists clients – corporations, law firms, governments and institutional investors – in realizing Intellectual Capital Equity® value broadly defined.
Headquartered in Chicago, Ocean Tomo has offices in Boston, Greenwich, Orange County, Paris, and San Francisco. Subsidiaries of Ocean Tomo include: Ocean Tomo Risk Management, LLC; Ocean Tomo Asset Management, LLC; OTI Data Networks, LLC; Patent Marking, LLC; and Ocean Tomo Capital, LLC – publisher of the Ocean Tomo 300® Patent Index family. Ocean Tomo is the founder and majority owner of the Intellectual Property Exchange International (IPXI), Inc. as well as the exclusive licensee and distributor of PatentRatings® system.
# # #