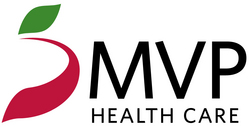 By recognizing physicians who have demonstrated they are delivering better outcomes, MVP Health Care is leading the way in implementing the core value-based purchasing principles
Schenectady, NY (Vocus) June 29, 2010
Bridges to Excellence (BTE), the nation's largest effort to recognize physicians for delivering high-quality care, announced the latest health plan to achieve BTE Incentive and Reward Program Endorsement. http://mvphealthcare.com
BTE launched the BTE Incentive and Reward Program Endorsement and BTE Recognition programs as a way to help employers, physicians and consumers better understand how a health plan is implementing Bridges to Excellence. The BTE Incentive and Reward Program Endorsement is intended for plans developing their own network-wide incentive and reward initiative. The designations are achieved after a rigorous review of the health plan's program and its adherence to a set of core principles that are foundational to BTE's mission. The designations are good for one year.
"By recognizing physicians who have demonstrated they are delivering better outcomes, MVP Health Care is leading the way in implementing the core value-based purchasing principles," said Andrew Webber, president and CEO of the National Business Coalition on Health and BTE board member. "We commend MVP Health Care for having programs endorsed by BTE."
Health plans that have received the BTE endorsement have demonstrated a very strong commitment to implementing the BTE programs as an administratively simple and efficient solution for employers.
"MVP Health Care is taking ownership for aligning provider compensation with the achievement of specific patient outcomes that have been demonstrated to improve quality, control cost and promote patient safety," said Jerry Salkowe, M.D., MVP vice president for clinical quality.
The MVP Health Care Primary Care Incentive Program that resulted in the BTE endorsement uses medical record data gathered from individual physician practices to align primary care physician compensation with MVP's health care quality improvement goals.
To apply for these programs, health plans must already be licensed by BTE, and actively implementing the programs in one or more sites. More than 15 health plans representing over 150 million insured Americans nationally have licensed BTE and are incorporating the BTE principles into their own pay-for-performance programs, allowing purchasers to participate in a boundaryless fashion.
Moving forward
BTE continues to partner closely with its licensees to work toward achieving designation and ensure that employers, coalitions and physicians are aware of designated plans. Efforts are also in progress to work with industry groups to streamline the designation process for plans to avoid duplicative reporting efforts.
About MVP Health Care
Founded in 1983, MVP Health Care is a regional, not-for-profit health insurer based in Schenectady, N.Y. Through its operating subsidiaries, it provides fully insured and self-funded employer health benefits plans, dental insurance, and ancillary products, such as flexible-spending accounts, to 750,000 subscribers in New York State, Vermont and New Hampshire. For more information, visit: http://www.mvphealthcare.com.
About Bridges to Excellence
Bridges to Excellence (BTE) is a non-profit coalition-based organization created to encourage significant leaps in the quality of care by recognizing and rewarding health care providers who demonstrate that they deliver safe, timely, effective, and patient-centered care. BTE works with large employers, health plans, providers and a wide range of organizations that have a shared goal of improving quality and patient outcomes. For more information, visit http://www.bridgestoexcellence.org.
###