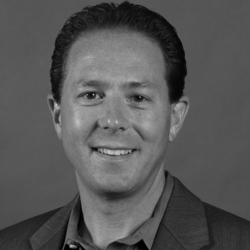 Midwest Ernst & Young Entrepreneur of the Year
Arlington Heights, IL (PRWEB) June 29, 2010
Cary Chessick, president and CEO of Restaurant.com, the trusted and valued source connecting diners and restaurants nationwide, was named the "Midwest Ernst & Young Entrepreneur of the Year" in the technology category at an awards gala held last Thursday in Chicago. Chessick also recently earned an "Executive of the Year" finalist nomination for the 2010 American Business Awards, which honors the achievements of organizations and business leaders worldwide.
For Ernst & Young, Chessick stood out among an independent judging panel comprising regional business, academic and community leaders. Between 2007 and 2009, Chessick boosted his company's profits by nearly 1,000 percent during one of the most challenging recessions in U.S. history. Restaurant.com doubled the number of participating restaurant partners in less than two years. His company now has 15,000 restaurants nationwide with 30,000 money-saving gift certificate options, including $25 gift certificates for $10, available "24/7."
"For the past 24 years, Ernst & Young has honored outstanding entrepreneurs through our Entrepreneur of the Year program," said Randy Tavierne, Ernst & Young Partner and Midwest Strategic Growth Markets Leader. "These entrepreneurs make a tremendous difference within our communities and for our larger economy. We thank them for the positive impact they've had in the Midwest."
Earlier in the month, the American Business Awards--"The Stevies"--also recognized Chessick for his accomplishments and contributions as an executive leader. Under Chessick's guidance, for example, the company launched "Feed It Forward," an online initiative that supported the act of giving during the down economy. Through the program, people in all 50 states gave more than $15 million in total gift certificates in 2008 and 2009. In addition, through Chessick's commitment to customer satisfaction, Restaurant.com's customer service department earned an American Business Awards finalist designation for "Customer Service Department of the Year." Restaurant.com also maintains a strong association with the Better Business Bureau, earning an A+ rating--the bureau's highest mark.
"I am so very proud of our strong team work ethic and dedication that the entire company demonstrates day in and day out. We are continuing to find innovative ways to fulfill unmet needs of diners and restaurants alike," said Cary Chessick, Restaurant.com president and CEO. "We are celebrating our 10th year as a company in 2010 and in many ways we have only just begun to hit our stride."
Chessick is now eligible for the Ernst & Young Entrepreneur of the Year 2010 national program. Award winners in several national categories, as well as the overall national Ernst & Young Entrepreneur of the Year award winner, will be announced at the annual awards gala in Palm Springs, California on November 13, 2010.
About Restaurant.com
Restaurant.com is the trusted and valued source connecting diners and restaurants nationwide. The company offers savings at more than 15,000 restaurants nationwide with more than 30,000 daily gift certificate options. Restaurant.com brings people together to relax, converse and enjoy well-prepared and -served meals at affordable prices. To date, Restaurant.com customers have saved more than $100 million through the gift certificate program. Restaurant.com has operated since 1999 and is based in Arlington Heights, Ill.
About Ernst & Young's Entrepreneur Of The Year® Awards Program
Ernst & Young's Entrepreneur Of The Year® is the world's most prestigious business award for entrepreneurs. The award makes a difference through the unique way it encourages entrepreneurial activity among those with potential and recognizes the contribution of people who inspire others with their vision, leadership and achievement. As the first and only truly global award of its kind, Ernst & Young Entrepreneur Of The Year® celebrates those who are building and leading successful, growing and dynamic businesses, recognizing them through regional, national and global awards programs in more than 135 cities in 50 countries.
Ernst & Young refers to the global organization of member firms of Ernst & Young Global Limited, each of which is a separate legal entity. Ernst & Young LLP is a client-serving member firm of Ernst & Young Global Limited located in the U.S.
About The Stevie Awards
Stevie Awards are conferred in four programs: The American Business Awards, The International Business Awards, the Stevie Awards for Women in Business, and the Stevie Awards for Sales & Customer Service. Honoring organizations of all types and sizes and the people behind them, the Stevies recognize outstanding performances in the workplace worldwide. Learn more about The Stevie Awards at http://www.stevieawards.com.
###