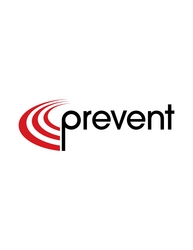 Washington, DC (Vocus) June 30, 2010
The education services and technology company, Pearson, and City Year, a national service organization devoted to dropout prevention, are partnering to help more students stay in school and graduate.
City Year is an AmeriCorps program that engages diverse young Americans between ages 17 and 24 in a year of full-time service as tutors, mentors and role models at 20 locations across the United States. These corps members are dedicated to improving attendance, behavior and course performance in math and English at underserved schools as a way to help students stay in school and on track to graduation, and combat the nation's severe dropout crisis.
By joining forces and partnering with local schools, Pearson and City Year will automate the process of identifying at-risk students via Pearson's early-warning dropout prevention software, Prevent. City Year currently uses early warning indicators to create a "focus list" of students with whom the City Year corps members will work. Now, using Prevent, City Year will be able to work with its school partners to streamline the process of identifying the highest need students, and spend more time and energy focused on mentoring and tutoring students in high-poverty areas.
Research from Johns Hopkins University shows that up to 75 percent of America's high school dropouts can be identified between sixth and ninth grade based on three early warning indicators: poor attendance, unsatisfactory behavior and course failure in math and English. According to the study, when a child exhibits one of these indicators as early as the sixth grade, the student has only a 10-to-20 percent likelihood of graduating from high school.
These types of indicators can be tracked, aggregated and run against proven algorithms by the Prevent system to give City Year a leg up in its efforts to improve student attendance, behavior and course performance.
Additionally, Prevent can track how well students respond to dropout interventions, like tutoring programs, after-school programs and school vacation programs, community service and leadership development activities, and service projects. Armed with data about how well these programs are working, City Year informs its current and future activities to help as many students as possible.
"At City Year, our focus is on mobilizing diverse young leaders to help students succeed. Early warning data is essential to our work – Prevent will help our teams work with data and to be more efficient and effective in identifying the students who can most benefit from working with our corps members. With its ongoing measurement capability, we anticipate that Prevent will increase our ability to achieve real impact in the communities where we serve," said Jim Balfanz, President of City Year.
Of the new joint endeavor, Pearson's Director for Student Growth and Prevent Founder Gary Hensley said, "We're facing a dropout crisis, with our nation's schools losing students at the rate of more than a million each year. By working with City Year's corps members to reach thousands of students across the nation, we're taking a major step toward making a change."
This new partnership reflects the organizations' shared commitment to reducing the dropout rate and ensuring America remains competitive in the increasingly global marketplace.
More information about Prevent can be found at http://www.preventdropout.com.
About City Year
City Year unites young people of all backgrounds for a year of full-time service, giving them the skills and opportunities to change the world. As tutors, mentors and role models, these diverse young leaders help children stay in school and on track, and transform schools and communities across the United States, as well as through international affiliates in Johannesburg, South Africa and London, England. Please visit http://www.cityyear.org for more information.
About Pearson
Pearson (NYSE:PSO), the global leader in education services, education technology and school solutions, provides innovative print and digital education materials for preK through college, student information systems and learning management systems, teacher professional development, career certification programs, and testing and assessment products that set the standard for the industry. Pearson's other primary businesses include the Financial Times Group and the Penguin Group. For more information, go to http://www.pearsoned.com.
###