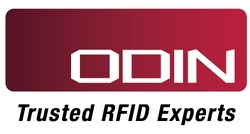 Ashburn, VA (PRWEB) June 30, 2010
The United States Federal Government's General Services Administration (GSA) awarded ODIN (http://www.ODINtechnologies.com) a second GSA purchasing schedule, known as IT 70. The GSA Information Technology Schedule 70 is a comprehensive government wide purchasing vehicle that enables Federal, State and Local government agencies to purchase items directly from technology suppliers. This schedule complements ODIN's current Multiple Award Contract Schedule on the GSA's 81 IB, Packing & Packaging Supplies and Services.
"IT Asset Tracking with RFID has a tremendous benefit for Government agencies as does RFID weapons tracking, shipment and workflow automation. For seven years, ODIN has provided easy to use and accurate RFID solutions to government users. GSA schedules make it easier for our clients to access technical services and products from the only company with more than 300 RFID projects and extensive government experience, ODIN. Our two GSA schedules combined with our pRFID contract for the U.S. Department of Defense and NATO offer government users a wide variety of vehicles to choose from and RFID solutions easier to access," commented Patrick J. Sweeney II, founder of ODIN.
Among its many responsibilities, the GSA acts as a procurement screening organization that evaluates applications from thousands of government suppliers annually and determines which provide unique value to government buyers. Of those select suppliers, the GSA establishes long-term contracts with providing everything from computers to office supplies and security services to supply chain technology, including RFID software, hardware and technical services. According to the GSA website: "GSA Schedules offer customers direct delivery of millions of state-of-the-art, high quality commercial supplies and services at volume discount pricing. All customers, even those in remote locations, can order the latest technology and quality supplies and services, conveniently, and at most favored customer prices."
Mr. Sweeney added, "ODIN has served over a dozen of the United States government's largest organizations ranging from the Departments of Defense and State to Customs and Border Protection and the U.S. Secret Service. The entire ODIN team is proud to again receive this mark of approval and look forward to serving additional government RFID end users through our new GSA IT 70 schedule."
RFID Enabled IT asset tracking for laptops and other valuable office assets, entire data center infrastructure, weapons tracking, tool tracking, SMART containers, and medical applications all have shown strong benefit from the use of 21st century technology, RFID, replacing the 40 year-old bar code. Agencies looking for greater efficiency and more automated systems for tracking and counting are rapidly adopting passive RFID.
To learn more about ODIN's GSA Schedule visit: http://www.odintechnologies.com/government-rfid-contracts
This advertisement is neither paid for nor sponsored, in whole or in part, by any element of the United States Government.
About ODIN technologies
ODIN is the leader in packaged RFID solutions for healthcare, aerospace, financial services, and government agencies. Global corporations on five continents leverage ODIN's expert engineers and patented RFID software and monitoring tools to achieve accuracy, speed, and visibility for their RFID deployments. In addition to packaged solutions, implementations, and engineering, ODIN publishes the RFID Benchmark Series™, the industry's first and most referenced head-to-head performance analysis of RFID equipment. ODIN's RFID optimization software EasyRFID™ has been successfully used at many companies across more than 300 sites worldwide to ensure accurate and scalable RFID implementations. ODIN serves clients from offices in Ashburn, Virginia, Dublin, Ireland and Budapest, Hungary. http://www.ODINtechnologies.com
###