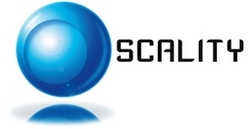 Scality's technology has the capability to up-end the functional capabilities and TCO models of traditional message stores. I'm also looking forward to expanding the market for Scality into Cloud Storage applications using our Amazon S3 compatible API
(PRWEB) June 30, 2010
Scality, the developer of massively-scalable storage software for email and cloud storage applications today announced the appointment of Erik Julin as Scality's US Customer Solution Architect, based in Boston, MA.
Julin is a 15 year veteran in the messaging service provider and storage infrastructure business, having held technology, customer architecture and operations leadership roles at EMC, Openwave, 724 Solutions and SurfKitchen. Julin joins a team with deep message infrastructure expertise who have intimate knowledge of the technical challenges and application performance requirements of ISP and Cable providers. "I'm really excited to join Scality. Scality's technology has the capability to up-end the functional capabilities and TCO models of traditional message stores. I'm also looking forward to expanding the market for Scality into Cloud Storage applications using our Amazon S3 compatible API," stated Julin.
"We are delighted and excited to welcome Erik onboard," said Brad King, Director Customer Solutions Architecture. "Erik has a perfect background for our business, he has been a very successful technologist as well as operational support executive, has deep technical expertise in both storage and message infrastructure and is well respected throughout our industry; Erik will be responsible for the architecture of Scality customer implementations in North America with focus on customer satisfaction and quality delivery."
Scality was founded with the goal of solving a very real and pressing problem of storing unstructured content for the World's largest Email message service providers. Scality's RING technology for Email is massively-scalable storage software tailored for service providers and large enterprises who need high performance storage to respond to exponential growth in demand for storage of video, audio, photographs and unstructured email data objects.
Scality RING delivers on the http://www.scality.com [Cloud Storage Software promise of storage virtualization, unlimited storage capacity and lower infrastructure cost, while improving application performance for email platforms and providing the security of on-premise installation.
Unlike traditional file and DBMS storage systems, Scality Ring has been designed to store Petabytes of unstructured data and unrelated content for millions of users. In addition, Scality Ring software eliminates the overhead of volume management and capacity planning - while providing automatic load balancing, automatic tiering, geo-redundancy and online compression.
About Scality
Scality has developed a massively-scalable storage platform providing significantly easier application deployment at a fraction of the cost of traditional storage. Delivered as a software solution, Scality can be deployed to enable email solutions for cable and telecom operators or as a system to enable and grow cloud storage services at hosting providers or other storage-intensive services.
Scality sells direct to Internet service providers, cable operators, fixed-line, mobile operators and hosting companies and through Value Added distribution channels. The company has offices in Paris, San Francisco and Tokyo. Please visit our Website at http://www.scality.com.
For more information, please contact
Scality USA
Randall Parker 50 California Street, Suite 3200, San Francisco 94111
Telephone: +1 (650) 356-8500
###