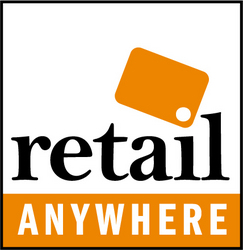 Delivering a POS and retail management system for a retailer such as Nakajima is something Retail Anywhere has lots of experience with
Atascadero, CA (Vocus) June 30, 2010
Retail Anywhere, a leading provider of point of sale and retail management systems for midsize retailers, today announced Nakajima USA, master licensee for Sanrio Inc., has selected Retail Anywhere's POS and Enterprise applications to support U.S. retail operations and future growth plans.
Nakajima USA is a manufacturer of licensed plush, collectible and seasonal toys, lifestyle goods, and trend character merchandise, including the global brand Sanrio® which is best known for its popular Hello Kitty® character. Nakajima USA is the primary partner in managing Sanrio Inc.'s retail presence including Sanrio's wholesale gift division, all independently-run Sanrio licensed stores, as well as the 47 Nakajima-owned specialty retail stores located throughout the United States.
To support retail operations, Nakajima USA sought an integrated POS and retail management system that would improve operational efficiencies while reducing costs currently being incurred by its legacy POS software. Consolidated, real-time information at the corporate office with powerful reporting tools was also a top priority for the specialty retailer. After a thorough investigation, Nakajima USA chose Retail Anywhere, and its SaaS delivery model, as their POS solution provider.
The retail SaaS delivery model from Retail Anywhere includes a hybrid of on-demand and on-premise software along with professional services, upgrades, maintenance and support; all with minimal upfront costs and low monthly fees. The retail SaaS solution also reduces the requirements for IT resources and time required to have retailers up and running on the new system.
In addition to satisfying Nakajima USA's requirements for a new retail system, the Retail Anywhere solution will be integrated with their ERP system from Lawson as well as additional third party solutions such as ADI for payroll. Integration between systems will streamline operations for Nakajima USA while eliminating several time demanding tasks, resulting in a quick ROI for the retailer.
"Delivering a POS and retail management system for a retailer such as Nakajima is something Retail Anywhere has lots of experience with" said Branden Jenkins, CEO for Retail Anywhere. "Their concept of both company owned and licensed stores pose complex system requirements at both store and corporate levels. We look forward to assisting both concepts run more efficiently while growing their brand and business."
"Having a SaaS solution model and lower upfront costs was a huge factor in our selection of Retail Anywhere's POS and complete retail management system, said Jennifer Pearce, Director of Corporate Stores for Nakajima USA. "Retail Anywhere's pay-as-you-go model enabled us to quickly engage in the project while their solution suite will deliver the tools and functionality we need for retail success".
All 47 Nakajima owned locations will be live with Retail Anywhere's POS software installed on IBM SurePOS 500 hardware by October, 2010. Independently-run licensed locations will roll out the new solution on a case-by-case basis with one store already live on the new system.
About Retail Anywhere
Retail Anywhere is a leading developer of point of sale and retail management systems, supplying solutions to midsize retailers since 1981. Flexible in-store, enterprise management and supply chain management solutions are seamlessly designed to enhance the customer experience, increase revenue and reduce the cost of doing business for retailers. Built upon leading Microsoft technologies and conformance with Association for Retail Technology Standards (ARTS) its full-service solutions provide the foundation for retail success. For more information, please visit http://www.retailanywhere.com
About Nakajima
Nakajima USA is Sanrio®'s principal licensee and primary partner for the Specialty Retail Channel in the U.S. Nakajima USA's products include a vast array of categories featuring a wide variety of beloved Sanrio® characters with new product releases launched each month. Consumers have loved Hello Kitty® and Sanrio® brands for over thirty years. Nakajima USA strives to embrace this heritage and broaden this enduring relationship among many more American consumers and retailers and to further refine the brands' course and strategy. Nakajima USA also offers its own signature characters – a fun line of ultra-soft plush and other popular product categories. http://www.nakajimausa.com.
About SANRIO
SANRIO, best known for global icon Hello Kitty® and home to many more endearing characters including Chococat®, My Melody®, and Keroppi®, is celebrating its 50th Anniversary this year. August 2010 marks the golden anniversary for the worldwide lifestyle brand that was founded on the "small gift, big smile®" philosophy -- that a small gift can bring a big smile to people of all ages. Today, over 50,000 Sanrio-branded items are sold in over 70 countries around the world. In the Western Hemisphere SANRIO character-branded products are sold in upwards of 12,000 locations including department, specialty, national chain stores and over 95 Sanrio boutiques. For more information, please visit http://www.sanrio.com.
###