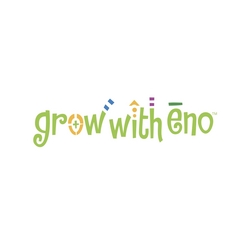 As educators grapple with growing budget challenges, there is a developing need for a national platform of peer exchange and collaboration to identify effective and efficient solutions.
Suwanee, GA (PRWEB) June 30, 2010
Many school districts across the country are facing multi-million-dollar budget cuts spelling an end to many student learning programs and services, placing an unprecedented onus on teachers to foster student achievement. In response, PolyVision (http://www.polyvision.com), a leader in the development of interactive teaching and learning technology, today launched "grow with eno," an eight-month nationwide initiative designed to advance professional development among teachers and boost student success through the use of eco-friendly interactive classroom technology.
The "eno" in "grow with eno" is based upon a family of classroom solutions, the "greenest," most economical classroom solutions that combine interactive whiteboard technology with the latest teaching strategies to help teachers, students, school budgets, and the environment grow. eno interactive whiteboards do not have cords, cables or hard connections to power, which significantly limits installation and ongoing energy costs, while still offering the flexibility that teachers require.
A first-of-its-kind initiative unveiled this week at the International Society for Technology in Education (ISTE) 2010, "grow with eno" features an online community providing teachers a platform where they can "growfitti" or exchange critical challenges, discuss emerging trends, and share best practices associated with lesson planning, instruction and even environmental sustainability. The community also serves as a resource whereby teachers can learn about the latest classroom technologies, including a host of teaching tools such as interactive whiteboards, and multi-media and multi-user lesson plans.
"Teachers are increasingly demanding economical instructional solutions that better demonstrate concepts and lessons in a way that effectively captures students' attention, and that minimizes the time they invest in lesson preparation and delivery," says Bob Crain, PolyVision's General Manager. "As educators grapple with growing budget challenges, there is a developing need for a national platform of peer exchange and collaboration to identify effective and efficient solutions. 'grow with eno' connects educators from diverse segments to share their collective knowledge and experiences."
In addition to the "grow with eno" online community, PolyVision is providing ISTE 2010 conference attendees access to exclusive lunch-and-learns featuring leading industry experts, and interactive workshops showcasing new techniques for technology in education. PolyVision also encourages teachers to "Joe with eno" or start their days at ISTE by fueling up on complimentary coffee provided at Airstream trailer parked near the entrance of the Colorado Convention Center. Further, PolyVision is helping teachers and the environment by providing complimentary eco-friendly transportation to and from the Convention Center as well as local hotels and restaurants.
ISTE attendees and teachers across the country will have the chance to win a "classroom of the future," complete with an eno classic interactive whiteboard, multi-media short-throw projector, lesson development software, and eno stylus. Teachers simply have to identify their best insight or inspiration that has either helped them grow professionally, contributed to the success of their students or aided in the growth of their school, and share it with the world at http://www.growwitheno.com/#/growfitti/. These inspirations and insider tips will be compiled into a coffee table book and distributed to select schools nationwide.
To learn more about the "Grow with eno" campaign, visit http://www.growwitheno.com or follow eno on Twitter (@GrowWithEno) and Facebook.
About PolyVision, a Steelcase Company
PolyVision integrates time-tested tools with innovative technologies to bring learning to life. From environmentally certified writing surfaces to industry-leading interactive whiteboards, PolyVision solutions help people learn and collaborate in a connected world. Since 1954, PolyVision has inspired educators, students and workers to be more productive and creative by providing the most effective tools that the company can imagine and create.
About Steelcase
Steelcase provides furniture, services and insights to help people have a better work experience, and to help companies and organizations create inspiring spaces with a maximum impact on performance and a minimum impact on the environment. A Michigan-based company that has been serving customers for nearly a century, Steelcase leads the global office furniture industry with $3.4 billion in annual revenue.
###