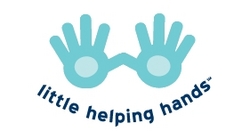 "Making volunteerism part of our regular routine is how we can best ensure we not only instill within our children the values of giving back and helping others, but get the added benefit of quality family time," said Marissa Vogel, Little Helping Hands
Austin, TX (PRWEB) June 30, 2010
Little Helping Hands, the leading non-profit offering hands-on volunteer opportunities for young children, today celebrates its first anniversary and significant milestones accomplished in its first year. Over the twelve months, more than four hundred children and 240 families have participated in almost 160 volunteer activities logging in more than 2000 total volunteer hours for more than 25 local organizations in the Austin community. And, more than 40 percent of our children volunteers have volunteered for more than one activity.
"Over the past year the demand for family volunteer opportunities has grown exponentially, which is a testament to the desire for families to get more involved with their children, right here in our own community," said Marissa Vogel, executive director of Little Helping Hands. "Making volunteerism part of our regular routine is how we can best ensure we not only instill within our children the values of giving back and helping others, but get the added benefit of spending quality time together as a family."
In order to continue to meet the ever-increasing demand from family volunteers, Little Helping Hands is expanding and looking for additional financial support through individual donations, business sponsorships, or by simply voting through the Chase Community Giving program that is underway right now through Facebook. Chase Community Giving is donating $5 million to 200 charities throughout the U.S. – one will receive $250,000, four will receive $100,000 and 195 will receive $20,000. Little Helping Hands has consistently been in the top 200 and your voting will help us stay there and secure $20,000. Please vote for Little Helping Hands and ensure a local Austin group receives funding and is able to grow to meet the ever-growing demand for Little Helping Hands programming.
Through the Little Helping Hands website, parents can easily view and sign-up for volunteer opportunities suitable for young children that fit their family's interest and schedule. Over the past year, Little Helping Hands volunteers have participated in a variety of projects including:

Kids Cooking for Charity – more than 180 families prepared, assembled or served more than 1,500 meals for those in need in the Austin area.
Lil' Green Hands – more than 180 families participated in activities that support caring for our environment such as gardening or planting, park/city clean-ups, and harvesting local produce.
Hodgepodge Helpers – more than 275 families supported charities with activities that involved sorting, organizing, or one-time special projects.
Even though Little Helping Hands has only been in existence for a year, the community has recognized the early impact the non-profit is already having on the Austin area and awarded Marissa Vogel with several accolades including being named one of KVUE's Five Who Care, a Cadillac Texas Spirit recipient, and as an Austin Angel by the Lake Austin Spa Resort.
"We look forward to another year of continued successes and helping children build a greater sense of compassion and commitment to helping our own community. Educating children on volunteerism starts with conversations in the home and the learning starts by doing," continued Vogel.
About Little Helping Hands
Little Helping Hands, a 501(c)3, provides ongoing opportunities to educate young children about the value of community service while at the same time providing a fun and positive learning experience for the entire family. Through the Little Helping Hands website, families can easily sign-up for volunteer opportunities suitable for young children. Additionally, Little Helping Hands will work with local businesses to create or enhance employee community service programs with family volunteer opportunities and be a resource for those looking for group volunteer opportunities within the Austin community. For additional information, please visit http://littlehelpinghands.org/.
###