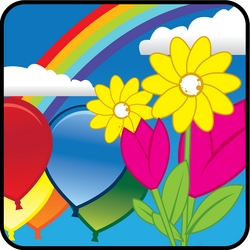 Mood Lifters from Apps For All is your fastest route to locating the very best mood lifting apps on the App Store - Dan Cohen
Mineola, NY (PRWEB) June 30, 2010
Apps For All, LLC (http://www.appsforall.net) today announced that its new trend setting health care application, Mood Lifters (TM), for the iPhone/iPad and iPod touch, is now available on Apple's App Store.
What are the best Mood Lifting apps? Hundreds of apps claim to improve your mood. But which ones are the most likely to work for you? It's hard to tell unless you have an app that has already done the legwork for you. Apps For All founder Dan Cohen, commented "We're very excited to introduce Mood Lifters to health care providers and consumers around the world. Mood Lifters allows you to quickly identify, based on peer reviews, the best apps in this category. Mood Lifters eliminates the need to search all over the App Store and spend money on apps that may or may not be useful to your particular needs."
Mood Lifters is a curated list of the "best of the best" mood-lifting apps. No need to go through dozens (or hundreds) of apps to find some of the very best. And, of course, as you probably already know, the best apps are great ways to entertain family and friends anytime!
The apps listed in Mood LIfters are easy-to-learn and easy-to-use -- apps that will have you smiling inside and out! You can periodically check your Mood Lifters app to easily track the latest and best-of-breed apps.
Mood Lifters is one of a series of apps from Apps for All, which provides health-related app recommendations. . If you want to search on other health-related categories, be sure to download our other stand-alone apps, or use Healthful Apps from Apps for All, which includes the following additional categories:

Relaxation Apps
Memory & Focus Apps
Health Tracker Apps
Alzheimer's Apps
Caregiver Apps
Autism Apps
Dialysis Apps
Dan Cohen, founder of Apps for All, developer of Healthful Apps and other iphone iPhone apps to help health-focused users keep current with the health-related apps in categories such as relaxation, mood lifters, health tracking, memory and focus, caregiving, Alzheimer's, dialysis, and autism. Copyright (C) 2010 Apps For All, LLC. All Rights Reserved. Apple, the Apple logo, iPhone and iPod are registered trademarks of Apple Inc. in the U.S. and/or other countries.
###