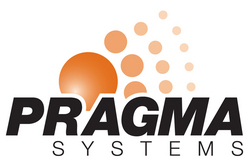 Our customers have given us feedback that having a community forum would be a great means by which they can share key product tips, new feature enhancements, and receive quick and actionable technical support
Austin, TX (PRWEB) June 30, 2010
Pragma Systems, a leading provider of enterprise-class remote access and security software for Microsoft Windows, announces a new, user community forum providing feedback, connecting, collaborating and new and useful information. Pragma Forum users can ask new questions and receive answers, search the forum for tips, tricks and troubleshooting and much more. Programmers and support are online answering users' questions and filling the forum with critical information.
The Pragma Systems User Community provides:

Support channel for Pragma Software
Information on product releases
Provide feedback on product enhancement requests
Helpful tips from other customers and the Pragma user community
"Our customers have given us feedback that having a community forum would be a great means by which they can share key product tips, new feature enhancements, and receive quick and actionable technical support", stated Steve McGregory, Director of Product Strategy for Pragma Systems. "Our recently launched community forums provide our customers with a platform to share this knowledge and communicate with others using the fastest, most reliable and most secure file transfer and SSH technologies on the market. In addition, Pragma Systems' release of the community forums exemplifies Pragma Systems commitment to supplying first class service and support to our customers around the world."
About Pragma Systems, Inc.
Pragma Systems Inc. is a leading provider of enterprise class remote access and managed file transfer software for Microsoft Windows & Windows Mobile platforms and is a Microsoft Gold Certified Partner. Pragma is an industry leader of Secure Shell and Telnet technology for Windows. The company's end-to-end solutions comprising servers, desktop-clients and mobile-clients allows data-centers and enterprises to build highly secure infrastructure to access corporate supply chain, CRM, distribution and warehouse applications over wired or wireless networks. Pragma's software is deployed in the majority of Fortune 500 companies in the USA and over 4000 companies worldwide with millions of licensed nodes in 65 countries. Visit http://www.pragmasys.com.
###