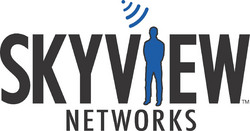 We are excited to have Skyview Networks as a part of the Rams Radio Network. We are always looking to improve what we can offer our affiliates and with Skyview we feel this is a very nice upgrade
Phoenix, Ariz. (Vocus) June 30, 2010
101 ESPN, radio rightsholder to National Football League's (NFL) St. Louis Rams, announced today a new multiyear partnership with Skyview Networks to serve as official radio network provider. Skyview, an integrated professional sports broadcasting company, will provide satellite distribution services, next generation smart receivers and automation systems across the St. Louis Rams' radio network. The partnership aims to increase the number of affiliates for the 2010 NFL season by providing a flexible satellite distribution system and cost effective automation systems to affiliates.
"We are excited to have Skyview Networks as a part of the Rams Radio Network. We are always looking to improve what we can offer our affiliates and with Skyview we feel this is a very nice upgrade," said Director of Rams Radio Network and Executive Producer, Chris Neupert.
In July 2010, Skyview begins deployment of receivers and installation of automation systems across the St. Louis Rams' Radio Network. The receiver technology allows affiliates to time shift broadcasts and allows 101 ESPN the ability to localize and regionalize advertiser messaging. The automation systems run all games eliminating the need for stations to hire a board operator to oversee a season of broadcasts. This provides a cost effective solution for stations interested in becoming a professional sports radio affiliate.
"We are thrilled to have the opportunity to work with 101 ESPN and its parent company, Bonneville," said Matt Stys, Vice President Business Development of Skyview Networks. "We look forward to working together to take the Rams radio network to the next level. I am confident that with this new technology, they will see the opportunity to increase advertising revenue and grow their network."
The St. Louis Rams' radio broadcast hosted by Steve Savard, D'Marco Farr and Brian Stull can be heard on 101 ESPN and its network of 12 affiliates. For more information on the St. Louis Rams' broadcast and the 2010 NFL season, visit http://www.101espn.com/ and http://www.stlouisrams.com.
Skyview will broadcast the first network-wide St. Louis Rams' pre-season game August 14, 2010. Skyview will also distribute the St. Louis Rams' weekly talk show featuring players and coaches Mondays at 7 p.m. Central Standard Time beginning September 13, 2010.
About Skyview Networks
Skyview Networks currently provides the broadcast services for over 40 professional and collegiate sports organizations and produces and delivers Arizona and California Headline News. Founded in 1995, Skyview is based in Scottsdale, Arizona and focuses on providing broadcast network solutions to professional and collegiate sports and syndicated radio shows. Skyview's services include satellite distribution, full network automation, affiliate relations, inventory management systems and advertising solutions for radio, television, print, signage and web. For more information, visit http://www.skyviewnetworks.com.
# # #