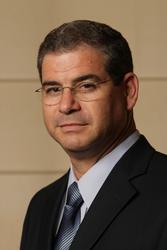 At Eurosatory IMI is focusing on part of its core activities including rocket and rocket propulsion systems, advanced protection, platform upgrading and modernization.
(PRWEB) June 12, 2010
Israel Military Industries (IMI) is participating in the international land and air-land defense and security exhibition Eurosatory, which takes place from 14 -18 June at the VIPARIS Nord Villepinte Exhibition Centre, Paris. The IMI exhibit area is located at stand C 701.
"Eurosatory is the leading international event where IMI showcases its advanced systems, designed to protect the warfighter, improving their capabilities in facing the challenging threats of modern, asymmetric warfare" said Mr. Avi Felder, President & CEO of IMI. "At Eurosatory IMI is focusing on part of its core activities including rocket and rocket propulsion systems, advanced protection, platform upgrading and modernization." Felder added.
Mr. Avinoam Zafir, VP Marketing added: "At Eurosatory IMI is announcing a number of Joint Ventures and cooperation with Israeli and foreign companies in Europe, the USA and Asia. These activities underline IMI's positioning among the world's leading integrators of advanced land systems."
Among IMI's systems on display at Eurosatory are:
IMI and the Merkava Tank – IMI is providing about third of the Merkava Mk4 Tank systems. Israel's most advanced main battle tank is displayed at the Israeli Pavilion. IMI provides the tank's main weapon system - the 120mm smooth bore gun including its advanced ammunition, such as Armor Piercing Fin Stabilized Discarding Sabot – Tracer (APFSDS-T), shaped charge rounds and the newly developed M339 High Explosive Multi-Purpose Tracer (HE-MP) M339. IMI is responsible for much of the tank's unique ballistic protection system. Another element of the tank's survivability is the instantaneous smoke discharging system, provided by IMI. The company is also responsible for the majority of the Merkava automotive system, through its subsidiary Ashot Ashkelon, (displaying its products at the IMI booth), providing the automatic transmission, final drives, suspensions etc. These elements are also provided for the Merkava based Namer Infantry Fighting Vehicle (IFV).
The French Panhard VBR armored vehicle displayed at the IMI booth is carrying IMI systems, including the Wave 200 Advanced Stabilized Remotely Controlled Weapon Station and Iron-Fist, a 2nd Generation Active Protection System (APS). This APS was recently selected for integration on the Namer. IMI also displays the new and compact WAVE-400 remotely controlled weapon station on the Musketeer Multirole Light Armored Vehicle from Saymar, displayed at booth B 640 at the Israeli pavilion.
Bright Arrow - an APS integrated on an IMI remotely controlled weapon station, is mounted on the Panhard Petit Véhicule Protégé (PVP) light armored vehicle, on display at Panhard stand C 391
Advanced ballistic protection systems, including the 'Breakwater' and 'Iron Wall' hybrid armor systems, are designed to defeat advanced threats, including Explosive Formed Projectiles (EFP), Rocket Propelled Grenades (RPG) and Self Formed Fragments charges containing steel balls (SFF).
At the IMI booth the company displays the new Red Sky-2 - a mobile, modular Very-Short Range Air Defense (VSHORAD) system, ordered by several customers as an upgrade to existing Man Portable Air Defense Systems (MANPADS) or as a new system. By integrating advanced, passive sensors with remotely controlled operation, Red Sky-2 extends the capabilities and the effective range of existing systems, currently limited by human factors, to the weapon's maximum potential.
IMI's Lynx autonomous rocket system and Magic Spear – a new 160mm precision guided rocket are displayed at the IMI booth. Both are members of the mature artillery rocket systems and solutions family, developed and fielded by IMI. The company also offers the trajectory correction systems (TCS) for the MLRS, and the Extra guided rocket, designed for high precision operation at ranges from 20 to 150 km.
Focusing on infantry, IMI is developing the Multi-Purpose Rifle System (MPRS). The system comprises an optical sight, integrated with laser rangefinder and fire control system, combined with advanced 40mm grenades, including armor piercing and high explosive grenades. MPRS enables the grenadier to employ measured effects flexibly, engaging a wide set of targets with one weapon system. This capability introduces a force-multiplier at the infantry squad level, eliminating the excessive weight and complexity, known by using different weapons systems for specific tasks. Other precision guided munitions developed by IMI include the DAGGER, a 120mm guided mortar bomb developed with Raytheon.
You are invited to visit IMI at the Israeli Pavilion at Hall 6, Booth C 701
About IMI: Israel Military Industries (IMI) is a diversified, high-technology company specializing in the development, manufacturing and deployment of a wide range of state-of-the-art, combat-ready weapon systems solutions. The company's is located in Ramat Hasharon, Israel. More information about IMI can be found at http://www.imi-israel.com
For more information please contact:
Israel Military Industries Ltd. (IMI)
P.O.B. 1044 Ramat Hasharon 47100 Israel
Tel: 972-3-5485222 Fax: 972-3-5486125
Web Site: http://www.imi-israel.com
###