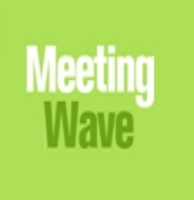 Networking is hard. MeetingWave is easy.
Ridgefield, CT (PRWEB) July 20, 2010
MeetingWave® has launched closed private label versions for alumni, association member and employee networking meetings over coffee, lunch or other meeting activity.
As the recession continues, networking increasingly is the lifeblood of career stability, both for job seekers and those who still have jobs. But endless emails and growing contact lists do not grow the type of personal network that can be easily leveraged to open doors to new opportunities. Because of their trusted position in their graduates' minds, MeetingWave has released functionality to significantly enhance alumni and other associations' or corporations' ability to foster genuine, in-person relationships.
Using the alumni private label ( http://www.meetingwave.com/alumninetworking), alumni can meet new clients, new business contacts or simply connect with other alumni near their home or work or while traveling. Similar, private versions are also available for associations or corporations to allow members/employees to arrange networking meetings with other members/employees (http://www.meetingwave.com/corporationsnetworking).
MeetingWave is also developing "private label" functionality to license to conferences, trade shows, hotels, resorts, firms and other third parties in a closed, semi-closed and syndicated format.
"MeetingWave's private label versions allow users to meet new people with common interests or affiliations, building stronger alumni relationships, enhancing association member engagement or helping employees meet and learn from other employees," explains MeetingWave founder John Boyd. "Alumni prefer networking with other alumni, association members benefit from meeting other members and allowing employees to meet other employees can break down the stifling silos often created within large companies."
MeetingWave has also received the grant of US Patent No. 7,716,285 entitled "Location-based networking methods and systems for performing the same" based on an original application filed in February 2000. The company will soon launch innovative mobile MeetingWave applications to allow users to meet new clients, customers or business contacts based on their location using MeetingWave's patented technology.
About MeetingWave.com
MeetingWave's core mission has been to help its members meet new people for business or social purposes, while providing them with control, privacy and flexibility in setting up these meetings. MeetingWave's users can propose networking meetings that are open to anyone -- yet they can still maintain control over who can ultimately attend and whether the meeting occurs, while also keeping their identity private until they are ready to disclose to the other members.
About TTB Technologies, LLC
TTB Technologies, LLC currently owns the MeetingWave platform, and all related assets (including U.S. Patents 6,963,900; 7,483,946; 7,716,285; pending patent applications and certain registered trademarks). TTB Technologies, LLC was founded for the purposes of creating, developing, licensing and commercializing new technologies and intellectual property.
###