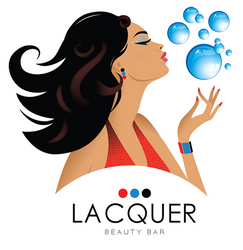 "Are you kidding me? I can get a mani pedi, my hair blow dried, and my eye brow threaded all in one location and at an affordable price. I can't wait for Lacquer Beauty Bar to open!" exclaimed Steveston Resident Kirstine Dickson
(PRWEB) July 11, 2010
On a time or financial budget? Tired of going to different venues for every service? Tired of driving and looking for parking for three or four different beauty salons? Lacquer Beauty Bar has the perfect solution for you, and when in Steveston, Richmond BC, Lacquer Beauty Bar is a must try experience!
Lacquer Beauty Bar brings chic,fast, affordable and clean services. A nail bar, a blow dry bar and a facial, wax and threading bar all under one roof, while you sip on lemon cucumber water, is simply divine. With all their equipment sterilized, you can have peace of mind and truly experience a safe and relaxing beauty bar experience.
"We are absolutely thrilled to be the first Beauty Bar in Steveston! Our services are perfect for women on-the-go, moms who definitely deserve some pampering, and we haven't forgotten about the well groomed men, we have services for you too." says founder Angela Reddy
Lacquer Beauty Bar will also be offering a membership reward program. For a yearly fee of $25, Love Lacquer members will receive 10% off all services. You can also register for their newsletter at http://www.lacquerbeautybar.com to receive specials and beauty tips.
###