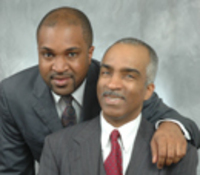 Comparing health insurance policies is both complex and time consuming. This is why we developed this tool.
Bridgeport, CT (PRWEB) July 28, 2010
Until all of the changes promised by health care reform become a reality, consumers are still forced to compare apples and oranges when they need to make a decision about private health insurance. Without a crystal ball it is hard to know whether a cheaper policy with a higher deductible or a more expensive health insurance policy with no deductible will be better for you and your family.
1800insuranceCT.com LLC a Connecticut health insurance agency has developed a system that automatically calculates what they call "real world costs" for 35 policies in 3 separate scenarios. The real world costs include the monthly cost of the policy for your age(s), zip code and family size plus the cost of unreimbursed expenses. You will be able to see which policies are likely to cost the most and least if you have only preventive care needs, moderate health care expenses, or catastrophic expenses.
Alston Balkcom is the president of the agency and the developer of this new system. He is an insurance veteran of nearly a quarter of a century. He is also a self-taught programmer who enjoys using his hobby to make his agency's website more informative and consumer friendly.
Like many insurance agents today he advocates higher deductible policies for most of his clients. However, unless a health insurance shopper is very good at math, they may find it difficult to compare health insurance policies. This is why an online system that quickly and easily shows the "real" cost of a policy including the cost of unreimbursed expenses is so useful.
The online system gives a consumer an easy way to determine if the extra benefits offered by policy B when compared with policy A justifies the additional premium of policy B. Unfortunately, determining which policy is better involves an understanding of how each policy works as well as some time consuming arithmetic.
The method of comparing policies is easy to understand, but can take a while if you need to do the math for each policy you might be considering.
The first step is to develop three scenarios. The next step is to estimate the costs for each.
Your first scenario might involve each family member having only preventive care expenses. Each member of the family might get an annual physical and a dental exam. All the mature females in the family might also have an OB/GYN exam and a pap smear.
Your second scenario should be more expensive. It might involve all of the above, plus a few extra doctor visits and one visit to the emergency room.
Your third scenario should involve catastrophic expenses. You will ultimately see what any given policy will do if you have hundreds of thousands of dollars in medical bills.
Once you have your scenarios, you should determine your total costs for each policy in each scenario. Start with the cost of the medical expenses associated with each scenario, add the cost of the annual premiums and then subtract the net amount each policy would cover for each expense.
Arithmetic alone won't pick a policy for you, but you will instantly be able to limit the policies you will want to consider. Many low deductible policies cost so much more than higher deductible policies that they are not worth buying even when you consider the added benefits. The policies may be better but not enough better to justify the additional monthly premiums.
You will be able to compare health insurance policies offered to Connecticut individuals and families from Anthem Blue Cross Blue Shield, Connecticare and Aetna health insurance companies when you request quotes from 1800insuranceCT.com LLC's website. The "real world costs" will be displayed under each policy's description and also in a table format.
1800insuranceCT.com LLC is a father and son agency. Both father and son were recently named premier partners for 2010 by Anthem Blue Cross Blue Shield. When you call 203-374-3645 your questions will be answered by Joel Balkcom (the son) or Alston Balkcom (the dad).
###