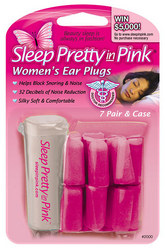 "Noise pollution is an epidemic. Our free ear plug trial program addresses the benefits of hearing protection and noise reduction."
Aliso Viejo, CA (PRWEB) July 12, 2010
As evidenced by the recent vuvuzela incident at South Africa's World Cup of Soccer, noise pollution continues to accelerate hearing damage and premature hearing loss among millions of people across the world.
"In my opinion, noise pollution is an epidemic," notes Doug Pick, president of HEAROS ear plugs. "Education and awareness to this global problem can not wait any longer."
To address the issue, Pick recently launched a free ear plug sample program for United States residents to try one of three ear plug products designed to protect against loud noises, to fend off infections (swimmer's ear) and to enhance sleep.
"From the moment we launched this free giveaway offer, website traffic went viral," notes Dante Pacifici, HEAROS director of operations. "In less than three weeks, traffic is up over 3,000% and we have given away tens of thousands of ear plugs."
With its unique mission, HEAROS has become the number one retail foam ear plug brand on the planet. With over ten different ear plug styles, Pick's company has a presence in over 50,000 retail stores including Wal-Mart, Walgreens, Target and CVS. HEAROS offer earplugs for sleep, earplugs for muscians, earplugs for swimmers and the number one, best-selling ear plugs for women - Sleep Pretty In Pink.
"Ear plugs are similar to any other consumer item," Pick notes. "There are different strokes for different folks. That is one of the reasons why our ear plug line has grown so quickly. I also think that is why this free ear plug program has exploded. Ear plugs help protect hearing and enhance the lives of our customers."
For a limited time, visitors to HEAROS.com can select one, complimentary pair of ear plugs from the Ultimate Softness Series, the Xtreme Protection Series and Sleep Pretty In Pink product lines.
To get your free ear plugs, please click here.
ABOUT HEAROS EAR PLUGS:
Since 1992, the HEAROS brand of high quality ear plugs has been trusted by consumers around the globe. HEAROS are available at every major retailer including Walmart, Walgreens, Target, CVS, Rite Aid and Guitar Center. See http://www.HEAROS.com for more information.
###