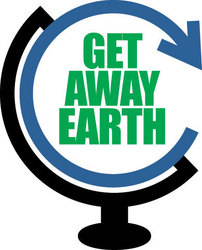 Vacation rentals are not hotels, they are individual properties, with individual personalities - this is what we are trying to capture
(PRWEB) July 5, 2010
Finding the perfect vacation rental getaway has become much easier thanks to a new travel website Getaway Earth
Getaway Earth, a new personalized vacation rental website, announces their official launch. Since late 2009 the site has been in development and seen a steady increase in new listings. Currently there are over 550 vacation rentals listed in 29 countries world wide, from small cottages in the English countryside to condos in the Florida sunshine.
Already the internet is inundated with vacation rental sites. But Getaway Earth is a vacation rental site with a difference, since it allows the vacation home owner to promote more than their property, by acting as a personal travel guide. As Joe Jones, co-founder of getawayearth.com, explains:
"Usually vacation home owners know the local area well, so our website allows owners to list hidden tourist gems, such as restaurants, shops, places to see and other (PRWEB) June 25, 2010 -- points of interest. Showing off the best of the local area gives the vacation home owner an additional marketing opportunity and gives the vacationer more information about what there is to do. This more personalized approach is what a vacation rental listing on Getaway Earth is all about.".
Last week saw the announcement that TripAdvisor has bought Holiday Lettings, one of the largest European vacation rental listing sites, increasing the inventory of listings under TripAdvisor's portfolio to almost 200,000. This signals their intent to compete with the largest vacation rental group, HomeAway, who have over 500,000 listings. "This mass approach is where we see an opportunity for Getaway Earth" explains Joe, "by offering a more personal site that aligns ourselves with a more personal industry. Vacation rentals are not hotels, they are individual properties, with individual personalities - this is what we are trying to capture.".
The website has been in constant development since late 2009. During this time it has taken on-board new web technology and social media. With Getaway Earth owners of vacation rentals can link their homes to their Facebook accounts, Twitter feeds, online videos and their own websites. Vacationers have an easy to use set of search options and a Google Map to see where each holiday villa, cottage or condo is located across the globe.
As well as finding a vacation rental, getawayearth.com has partnered with TripFilms to provide a large catalogue of travel videos and has an integrated travel blog that features travel news, advice and vacation home features to get travelers in the mood for their vacation.
Through these extra features Getaway Earth is hoping to deliver an experience beyond simply choosing a vacation rental. As Joe explains:
"Initially our aim was to provide a site that brings together vacation home owners and renters. As the website developed we added extra features to make the site more personal and to build an emotional connection with travel. The blog, the videos, the social media integration - they all help to bring the site to life. We want renters to feel like they're starting their vacation on our site.".
Getaway Earth has been actively engaging with regular users of the website. So far a community of vacation home owners have provided an excellent forum to help the site develop. "We're keen to listen to owners who use the site," adds Joe, "and so far the feedback has been very positive. We personally take pride in communicating with as many people as we can to get both positive and critical feedback. It's the critical feedback from real users that helps us to continually fine tune and adapt what we offer.".
It's even better news for vacation home owners: As part of Getaway Earth's launch promotion the first 1,000 vacation rentals listed on Getaway Earth are free! Currently there are over 400 free listings still available.
So, whether you are a vacation home owner or a renter looking for a vacation rental, it's worth visiting getawayearth.com before starting your journey.
Notes for Editors
Getaway Earth and getawayearth.com are registered trademarks. The website has been online since August 2009 and its beta version was launched mid-June 2010.
A vacation rental is property, such as a villa, cottage, condo, town house, etc. that is available to rent by the general public for their vacation.
More details of Getaway Earth, especially regarding its broad outlook and business model can be found online in the TLabs Showcase section of tnooz.com.
For further press enquires or questions please contact press (at) getawayearth.com
###