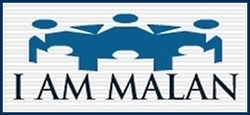 Race reflects a social definition of race recognized in this country and in no way conforms to any biological, anthropological or genetic criteria.
Seattle, WA (PRWEB) July 21, 2010
A lawsuit filed in the U.S. District Court for the Western District of Washington (Case #: 10-CV-1142) alleges that, on both the 2000 and 2010 Census forms, the United States Census Bureau's and the Office of Management and Budget's "representation of race was false, misleading, deceptive, and, therefore, fraudulent," and that its "negligence contributes to a historical and sustained pattern of personally-mediated, institutional, and internalized racism in this country..."
The 2000 and 2010 Census forms are singled out because the complainant states that she participated in those Census periods by completing and returning the Census forms.
Using the pseudonym Jane Koe, the complainant requests a number of remedies, among them, asking the court to order the defendants to notify all recipients of the 2010 Census form that "race in this country is defined by the Office of Management and Budget, reflects a social definition of race, and in no way conforms to any biological, anthropological or genetic criteria."
Koe charges that based on verbiage in a section entitled "Questions and Answers for Census 2000 Data on Race" on its 2000 Census site, the Census Bureau is aware that the concept of race is merely a social construct (a concept that is the artifact of a particular group rather than the product of science). Koe says she believed "race was a concept grounded in scientific fact" based on the federal government's historical propagation of the genetics-based race "fact."
Koe says that because of their significant influence over United States residents, and their role in creating racial classifications both historically and presently, both government agencies had a duty to correct inaccurate information and misconceptions about race. "By failing to explicitly correct this erroneous belief, despite knowing that the general populace believes race to be based on scientific fact, the Defendants' representation of race was false, misleading, deceptive and, therefore, fraudulent," Koe says.
Frida Potente, President of the I Am Malan Council has become a staunch supporter of the lawsuit and has made the filed complaint available on the I Am Malan website.
In explaining her support of the suit, Potente points to evidence that the concept of race was created to substantiate the subordinate position of minorities and adds that, by including a race section on the Census with the knowledge that race is a product of social constructionism, the Bureau's actions perpetuate a dangerous mythology and are "at minimum, irresponsible and reprehensible, and most certainly intentionally deceptive, and add fuel to the fire that is racism."
Although they have adopted the term "race," Malans say they are defined by ideology rather than by superficialities such as skin color. Malans aim to transcend racial stereotypes and the boundaries of archaic race categories. The group says that, by forming bonds based on linkages deeper than skin and its color, they help move the world closer to racial unity, improved race relations, and toward the end of discrimination and racism.
Despite its lofty goals, the group has faced some measure of controversy. One reason for this is their use of the tagline, "Welcome to Your New Race."
Of the controversy, Potente has said, "Some people ask, 'How can you create a new race, just like that?' I say, with a little research, they'll find the answer lies in the world's historical practice of doing exactly that. In this case, we've created a race that is inclusive rather than divisive."
Membership to the Malan race is by invitation or award only, although invitations can be requested on the group's website, http://www.iammalan.org.
As Koe is presently representing herself, the complaint is currently undergoing judicial review—a process that is standard for complaints filed by self-represented plaintiffs.