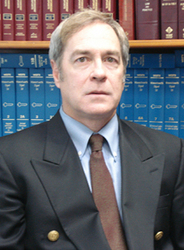 New Bedford, MA (PRWEB) July 1, 2010
The law firm of Dussault and Zatir settled a Motor Vehicle Accident Claim in the amount of $44,700.00.
The accident occurred as a result of another vehicle making a left turn in front of our client's vehicle, causing the collision. The client sustained injuries to his neck and back along with a broken nose. The nasal fracture was as a result of the airbags in his vehicle striking him in the face. The client underwent chiropractic care and physical therapy as a result of the soft-tissue injuries sustained to his back and neck. In addition, the client ultimately had nasal surgery to repair his deviated septum.
The at fault-party only carried the Massachusetts State Minimum Bodily Injury Insurance coverage in the amount of $20,000.00. Therefore, the client's own under-insurance coverage was triggered. After obtaining the maximum amount of coverage afforded by the at-fault party's insurance carrier, Dussault and Zatir filed for arbitration against the client's insurer. The arbitration award came back in the client's favor and ultimately this case was resolved for $44,700.00.
Over the past two decades, Dussault & Zatir, P.C. has grown into the most dominant personal injury practice in the Southeastern Massachusetts. Dussault and Zatir specialize in personal injury in New Bedford, Fall River, Tauton MA, and Providence RI.
###