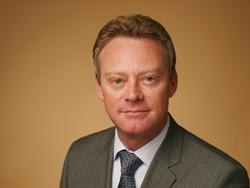 Our partnership with HANSA PLM-Solutions brings us closer to our customers in Austria to support them in innovating their electronics design processes
Sydney, Australia (PRWeb UK) July 1, 2010
Altium has appointed HANSA PLM-Solutions as Value Added Reseller (VAR), a move that complements Altium's existing direct sales channel in Austria, and one which will build on the market opportunities in this region.
According to figures released by the Austrian Association of Electrical and Electronics Industry (Fachverband der Elektro- und Elektronikindustrie) the electronics industry comprised some 300 enterprises, employed about 60 000 people and had a production value of over 11 billion Euro in 2008. These producers of electronic products, systems and services present a vast target group for Altium's next generation electronics design solutions.
As a result of the cooperation with Altium, HANSA PLM-Solutions, a specialist in product lifecycle and product data management solutions (PLM/PDM), will enter the market of electronic systems with the distribution of Altium Designer and the NanoBoard family of reconfigurable development boards. To strengthen its skills in this area and meet the demands of the domestic market, HANSA PLM-Solutions has begun to recruit additional application and sales engineers.
Data management presents a growing challenge and obstacle to innovation for designers of electronics products. Altium has recognized and addressed this challenge by steadily improving the design data management capabilities of its electronics design software, Altium Designer.
"Our partnership with HANSA PLM-Solutions brings us closer to our customers in Austria to support them in innovating their electronics design processes," said Martin Harris, Vice President EMEA at Altium. "The next generation of electronic products will require a higher level of connectivity with the web. And the electronics embedded in products continue to represent more and more of the overall value of those products. Being able to manage the electronics design processes effectively without stifling innovation is what will define 'success' in electronics design in the future. Altium Designer delivers that required level of electronics design data management today."
"As a PLM/PDM specialist we can really appreciate the advantages presented by Altium's approach to design data management, which allows engineers to take full control of their design data and is unique in the industry," said Ing. Mag. Hermann Zauner, General Manager, HANSA PLM-Solutions. "Our understanding and experience of product data management puts us in an excellent position to explain and sell on these benefits to the customer. We see Altium Designer as an engine for growth and innovation in the Austrian electronics industry."
Information on Altium Designer and the NanoBoard is on Altium's web site. More detailed information on Altium Designer and the NanoBoard is at the Altium Wiki.
About Altium
Altium Limited (ASX:ALU) creates electronics design software based on the belief that anyone who wants to create electronic products that make a difference should be able to do so. Altium's unified electronics design environment links all aspects of electronics product design in a single application that is priced to be as affordable as possible. This helps electronics designers break down barriers to innovation, harness the latest devices and technologies, manage their projects across broad design 'ecosystems', and create connected, intelligent designs.
Founded in 1985, Altium has headquarters in Sydney, and operates worldwide. For more information, visit http://www.altium.com.
Altium, Altium Designer and LiveDesign, and their respective logos, are trademarks or registered trademarks of Altium Limited, or its subsidiaries. All other registered or unregistered trademarks mentioned in this release are the property of their respective owners, and no trademark rights to the same are claimed.
About HANSA PLM-Solutions
HANSA PLM-Solutions was founded in March 2008 in Linz. The young, dynamic team of HANSA PLM-Solutions supports its customers through sales and implementation of CAD and PDM/PLM solutions. In addition, the company offers consulting services, training courses and customized services for product development, production and process innovation.
One of the greatest strengths of HANSA PLM-Solutions is the unique partner system. HANSA PLM-Solutions cooperates with many partner companies and individuals with specialized know-how in the area of 3D and PLM, thereby guaranteeing deep knowledge for each of the products.
HANSA PLM-Solutions is a young, ambitious and growing company, which represents a qualified partner for 3D and PLM solutions.
For more information, visit http://www.catia-austria.at.
###