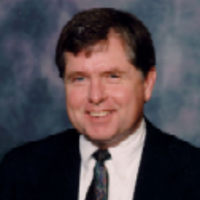 I was blown away by the functionality, ease of use and price of Simply DITA.
Waltham, MA (PRWEB) July 13, 2010
Simply DITA is a specialized implementation of Content Mapper, Simply XML's Microsoft Word to XML authoring platform. With Simply DITA, both casual authors and more sophisticated technical writers can use Microsoft Word to easily adopt the DITA standard. The user interface is straight forward and easy to use with a series of ribbon-based menus that are fully integrated with the Microsoft Word 2007 interface. Users can easily create DITA Topics, DITA Tasks, DITA Concepts, DITA References, and DITA Maps – key components of the DITA standard.
The Simply DITA document structure uses a streamlined set of the DITA elements that remove complexities not needed by about 95% of potential DITA authors. Simply DITA complements more technical XML authoring tools like XMetal, Structured FrameMaker, and Arbortext Editor that may be required by authors writing very technical content. Documents created with Simply DITA can be opened and edited using these XML tools and passed seamlessly back to authors working in Microsoft Word. Saving content as valid DITA in XML permits the enterprise to take advantage of XML, but the Microsoft Word-based author never has to see or understand the XML.
Simply DITA enables multi-channel publishing through full integration with the DITA Open Tool Kit. The tool includes a personal content repository and supports integration with SharePoint or other Content Management Systems (CMS) for advanced content storage and workflow management. Authors can easily add metadata to their content from within Microsoft Word and search for content through locally controlled metadata, or metadata standards adopted by the enterprise. Simply DITA also supports efficient direct or batch import of structured legacy documents.
Simply DITA is supported by an optional instructor-led, Web-based learning program to teach authors how to construct high-performance content under the DITA standard. After an introduction to DITA with a case study, participants learn to create the standard types of DITA topics and publish and re-use those topics using DITA Maps. Unlike other DITA training programs, the Simply DITA training program doesn't need to teach authors the technical complexities of understanding and using XML markup code. Since the Simply DITA software takes care of the XML markup behind the scenes, the training can focus on bigger-picture concepts and how to write reusable content that enhances reader productivity and meets the DITA requirements.
"I was blown away by the functionality, ease of use and price of Simply DITA," said product evaluator Linda Mikkelsen at the recent Society for Technical Communications (STC) conference in Dallas, TX.
JoAnn Hackos, founder of the Center for Information-Design Management, said, "The Simply DITA software and training program from Simply XML will help the DITA standard move from the technical back room to the enterprise at large by allowing Microsoft Word authors to easily generate valid DITA."
Doug Gorman, Simply XML's CEO, said "By aggressively pricing Content Mapper at only $299 per seat, including the integration with Microsoft SharePoint, Simply XML is revolutionizing the pricing structure and value proposition in this industry segment. Author training is available for only $399 per participant, so the whole package can be purchased for about half the price that others are charging for DITA authoring tools alone! This will promote and make practical the enterprise adoption of DITA."
###