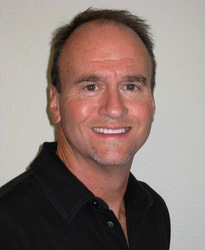 Instead of dispositioning metal as waste at a LLRW disposal facility, the component should be considered as candidate material for free release and recycle into the public domain.
Cranberry Twp, PA (PRWEB) July 6, 2010
Michael W. Snyder, Project Manager-Field Operations, for MHF Services (MHF), a leading provider of packaging, transportation, logistics and technical services, presented a paper on June 23 at the American Society of Mechanical Engineers (ASME)/Electronic Power Research Institute (EPRI) Radwaste Workshop in Westminster, CO.
Mr. Snyder's paper, titled "Environmental Sustainability," explored options for the disposition of radioactive materials to reduce their impact upon the environment. He presented the paper at a workshop session on Innovative Waste Processing. The ASME/EPRI Radwaste Workshop, now in its 33rd year, focused on the functional aspects of Low Level Radioactive Waste management. Attendance was restricted to U.S. and international utility personnel and U.S. Department of Energy site personnel.
The abstract for Mr. Snyder's paper is as follows:
To help support our industry's nuclear renaissance; options must be available for generators of radioactive materials and waste to minimize the impact of an increased operational footprint on the landscape. All operating facilities utilize pollution prevention plans to reduce use of consumables, limit effluents released to the environment, and recycle paper, plastics and other materials. The same pollution prevention plan mentality should also be extended to the management of radioactive materials. Utilization of recycling and Bulk Survey for Release (BSFR) programs save our limited Low Level Radioactive Waste (LLRW) disposal volume capacity for those materials that have no other option than to be disposed of as radioactive waste.
Mr. Snyder noted that components replaced during power UpRate outages--including Moisture Separator Reheaters, Low Pressure Feedwater Heaters, Secondary Heat Exchangers and Turbine Components such as Casings and Diaphragms as well as Low and High Pressure Turbines--are rarely sized on-site for optimal packaging and disposal efficiency, nor are they decontaminated or surveyed for free release. The intact components are placed on a transporter, secured for transport and shipped from the site for disposition as radioactive waste.
He said, "Surveys and volume reduction efforts are difficult to perform at the utility because of outage schedules, the available radiological area footprint, and the resources required to disassemble components for the decontamination and surveys required by regulations.
"Instead of dispositioning the metal as waste at a LLRW disposal facility, the component should be considered as candidate material for free release and recycle into the public domain."
Free release surveys are conducted per Regulatory Guide 1.86, Termination of Operating Licenses for Nuclear Reactors, to determine that no detectable radioactive contamination exists. Components are disassembled to assure that 100% of the surface is surveyed and decontaminated as necessary.
Mr. Snyder said that debris material generated during an UpRate project can be processed through a facility with a radioactive material license, using BSFR to perform bulk assaying of suspect radioactive material for the conditional release of the material to the specified licensees' approved Class I landfills.
Mr. Snyder concluded, "The ideal environmental management program avoids waste generation. However, the operation of a nuclear power plant requires corrective and preventive maintenance that result in the unavoidable generation of waste material. The nuclear renaissance will increase waste material and further tax an already limited LLRW disposal capacity. Options other than direct disposal exist for much of the material."
Mr. Snyder joined the staff of MHF Services in July 2009. He has more than 25 years of experience in the nuclear industry, having served as a superintendent of Radwaste Operations, project manager, and consultant.
He is the MHF Services technical and field operations manager on projects for clients including Progress Energy, Pacific Gas and Electric Company, DTE Energy, and AREVA Transnuclear, among others.
Mr. Snyder is a member of the National Registry of Radiation Protection Technologists and the Northern California Chapter of the Academy of Certified Hazardous Material Managers. He holds a Bachelor's of Science degree in Nuclear Power Technology/ Architectural Design.
About MHF Services
MHF (http://www.mhfservices.com) is an integrated packaging, transportation and logistics provider that offers seamless solutions for generators and shippers of radioactive, hazardous, and non-hazardous waste, materials, and byproducts. The company's customers include government agencies such as the U.S. Army Corps of Engineers, the U.S. Department of Defense, the U.S. Department of Energy, and others. MHF also provides transportation and logistics solutions to companies in the nuclear utilities, environmental services, mining, metals, chemical, and petrochemical industries.
# # #