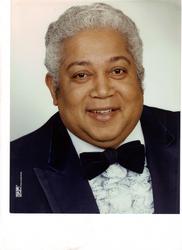 Lake Balboa, CA (PRWEB) July 1, 2010
Today's music market is not always easy to intrigue. This is a welcomed hurdle for Wally Roker and the staff at ICU ENT Promo Group, who are now seeking new music talent to work with.
With creative methods to attract the attention of today's Artist,of all ages, Roker and ICU work to create effective strategies for artist specific needs. Whether an act is already established, or artist are just starting out, one can rest assured that artist needs will be noticed. Wally Roker and the ICU staff "support All artist, because Music Matters."
Instead of traditional sales pitches, ICU ENT Promo Group begins a relationship with artist by determining required needs first. After an effective strategy has been established and put into effect, there will be ongoing consultations because "success is achieved through constant dialogue."
Roker, officially managed by Brittany Cereghino and Susan Cereghino of Spotlight Entertainment, Inc., has over 40 years of achievements behind him. From 1962, when Wally Roker was awarded "number One Promotion Man in the Record industry" from Billboard Magazine, to the promotion of Michael Jackson's Off The Wall, and now full-service lifestyle marketing company ICU ENT Promo Group, there is no stopping his marketing power.
Continuing the family legacy, Chris Roker - Wally's son- manages The School Tour, a promotional tour based in Los Angeles, which features artists being developed by Chris. ICU ENT, and others. This is proof that the Roker way will continue to thrive for many years to come.
*For more information on all services provided, please see http://www.WallyRoker.com.
###