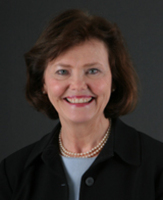 It is a distinct honor to be a key leader of a growing and successful company in Orlando, especially during these tough economic times. I owe this award to the 180+ professionals who commit their talents and energies to serving our university partners and their students who are earning degrees via online learning, Ours is a business that meets important educational needs for our global economy
Orlando, FL (PRWEB) July 1, 2010
Distance learning services provider Compass Knowledge Group (http://www.compassknowledge.com) is proud to announce that President and Chief Academic Officer, Dr. Gloria Pickar, was selected as one of the top 50 women business leaders in Florida. This award is part of a collaborative project between The Commonwealth Institute-South Florida and The Center for Leadership at Florida International University (FIU).
In the FIU 2010 Top-50 Women-led Businesses in Florida list, Pickar ranked 17; the fourth year running that she and Compass have been recognized. "It is a distinct honor to be a key leader of a growing and successful company in Orlando, especially during these tough economic times. I owe this award to the 180+ professionals who commit their talents and energies to serving our university partners and their students who are earning degrees via online learning, Ours is a business that meets important educational needs for our global economy," Dr. Pickar said. "Being part of the FIU network devoted especially to developing and supporting women leaders to build successful businesses also gives us access to resources to help us meet our business objectives."
In Florida, women leaders make a substantial contribution to the state's economy. With over 700,000 women-led organizations throughout the state, not only do they provide valuable goods and services, but Florida's women leaders are creating new job opportunities for many of the state's residents. Women-led businesses continue to grow and expand in spite of the economic turndown and contributed as much as $125 billion to the state's economy. The Top-50 Women-Led Businesses in Florida list includes prominent Florida women who hold the position of President, CEO, Chair, or primary-owner.
About Compass Knowledge Group http://www.compassknowledge.com
Since 1993, Compass Knowledge Group has partnered with prominent, traditional universities to help them plan, implement, and operate successful online undergraduate and graduate degree programs. Compass provides the entire complement of online learning support services - including market research, program marketing, student recruitment, instructional design and technology, student retention support, faculty training and support, technical helpdesk, and online bookstore -- enabling their partners to concentrate on delivering high-quality academics. Compass' success is based on a history of predictable performance that far exceeds industry standards.
About The Center for Leadership at Florida International University
The Center for Leadership at Florida International University is committed to equipping leaders across all sectors with the competencies needed to succeed in complex, multicultural organizations. To realize its potential an organization must effectively develop and utilize the leadership capacity of its people. As the pace of globalization and competition accelerates, this ability is becoming an increasingly critical foundation for success. In recognition of this challenge and of the leading role that South Florida plays as a hemispheric hub, the Center for Leadership engages in cutting-edge research in the area of leadership development, conducts leadership development programs for organizations to assist them in building leadership capacity, and supports the leadership development agenda of Florida International University.
###