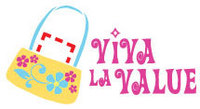 Livonia, MI (Vocus) July 1, 2010
Redplum.com, one of the fastest growing online coupon, value lifestyle sites and a leading provider of deals and savings on brands consumers want most, announced today that Diva Toolbox Radio: Viva la Value, featuring Lisa Reynolds, RedPlum's Mom Saver-in-chief, will host its next show on Thursday, July 1 at 3 p.m. ET on Diva Toolbox Radio, an online radio show. During this month's show, Reynolds will be joined by Emily Kaufman, nationally known as The Travel Mom (http://www.thetravelmom.com) and expert in family travel, who will discuss budget-friendly family vacations; new and innovative getaway ideas; and tips and tricks for inexpensive activities and meals while traveling. Reynolds will also be joined by Kate Arcieri, a lifestyle expert, and Editorial Director at redplum.com.
As author of "The Travel Mom's Ultimate Book of Family Travel: Planning, Surviving, and Enjoying Your Vacation Together," Kaufman regularly is featured on TV and radio, in publications and online, offering her practical pointers for family travel with children of all ages. She visits destinations all over the world in search of great locations for families to experience, and gathers invaluable first-hand advice for making your vacations less stressful and more fun. Kaufman is dedicated to offering great advice for people who want to experience wonderful trips with their families. She believes that travel is a terrific way to share time together, and she travels the globe exploring with her two children, Gabby and Charlie, and her husband Sidney.
A few tips Kaufman offers:

Define your travel experience. Sit in a quiet place and try to visualize how you want to feel on your vacation. Determine what kind of trip you want to take, your destination, budget and timing. These are basic but important elements that will help you achieve your vacation dream and avoid having an experience that no one really planned on having.
Get your children involved. Incorporating your children into the vacation-planning process is a surefire way to get them excited about where they will be going. Consider allowing each of your children to select one special activity. Make sure that they understand that even if a specific activity that a sibling selects is not their favorite, they must participate with a good attitude, and everyone will do the same for them. If children are given a little input into the vacation plans, they will feel a great sense of ownership.
Pack smart. Our nation of "over" doing everything includes packing. It doesn't matter where you are headed - grandma's, a campground or a cruise - just about every place has laundry facilities available. Also, make sure to pack car or airplane-friendly food. Keep them entertained - a thin cookie sheet slipped into the pouch behind the front seat provides a table top for eating or drawing. A jump rope or ball helps kids loosen up during stops.
Viva la Value helps listeners achieve a value lifestyle that's easy and enjoyable through practical savings tips, coupons and coupon codes. Segments air the first Thursday of each month at 3 p.m. ET. Shows will be archived on the site for later access. For more information, please visit http://www.divatoolbox.com/diva-toolbox-radio-/hosts/1988-lisa-reynolds-viva-la-value.html or http://www.redplum.com/vivalavalue.
Reynolds is a busy working mom who lives and breathes the savings-oriented lifestyle she talks about on her radio show. When she's not at work, Reynolds is cheering for her sons at flag football games, hosting dinner gatherings with friends and family, and actively participating in her church community. She is also an avid cook with a philosophy of keeping it simple – less than five ingredients or meals in less than 30 minutes. She lives with her husband and two sons in Northville, Michigan. Reynolds is frequently quoted in newspaper, magazine and blog articles, and has been featured in Better Homes & Gardens, Forbes, Family Circle, 24/7 Moms Blog and more.
About RedPlum
RedPlum brings consumers relevant offers and good deals on the brands they want most to best stretch their budgets. We deliver deals on a weekly basis to over 100 million shoppers in the mailbox, in the newspaper, in-store and online. At redplum.com, you will find one of the largest collections of printable coupons, coupon codes and savings tips along with the best deals and the sweetest coupons plus trends, tips and inside information on what to wear, buy and do right now. RedPlum is the consumer brand of Valassis, a Michigan-based company that has been delivering savings and value for 40 years. Building upon our wish to help American families, we empower the public to take part in the effort to help safely recover missing children through our America's Looking For Its Missing Children® program, which appears on our RedPlum products. For more information, visit http://www.redplum.com. To learn about advertising opportunities with RedPlum, please call 1-800-437-0479.
Media Contact:
Mary Broaddus
Director, Investor Relations and Corporate Communications
734-591-7375
###