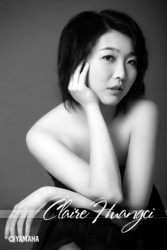 "The CFX has a rich, deep bass character that commands a profound sound," said Ms. Huangci, who is only 20 years old and already making her third appearance at Carnegie Hall
New York, NY (Vocus) July 2, 2010
June 8, 2010 was an historic night for the new Yamaha CFX 9' Concert Grand piano as it was heard for the first time ever at Carnegie Hall, under the able hands of Yamaha Artist Claire Huangci. This recital was given as part of Ms. Huangci's concert tour following her first prize win at the Eighth National Chopin Piano Competition in Miami, Florida on March 1st. The program featured works by Chopin, Scriabin and Ravel.
"The CFX has a rich, deep bass character that commands a profound sound," said Ms. Huangci , who is only 20 years old and already making her third appearance at Carnegie Hall. "I feel so comfortable with this instrument, given my time with it in Miami. The design of the piano is also more avant-garde, which I like."
"Claire is always a joy to hear in concert," added James Steeber, Director of Yamaha Artist Services, New York. "But hearing her unfurled on the mighty CFX is a compelling musical experience; one not easily forgotten."
The 9' CFX full concert grand, which replaces Yamaha's acclaimed CFIIIS concert grand piano, was launched in January 2010. In addition to drawing on its 108-year heritage of manufacturing the world's finest pianos, the instrument represents 19 years of research and development conducted by Yamaha craftsmen, designers and engineers to create this extraordinary handcrafted piano. The process culminated with a series of top-secret, in-depth evaluation sessions conducted in New York, Paris and Tokyo with top artists and Yamaha artist services over the last few years.
After playing to a nearly full house, Ms. Huangci attended the reception given on behalf of the Chopin Foundation of the United States. "So many people from Miami came to hear me, including two people from the jury," Ms. Huangci recalled after her recital. "I was so comfortable and relaxed, which allowed me to really convey my imagination. I did a lot of things I wouldn't normally do with another piano," adding that the instrument was "totally responsive."
Ms. Huangci's summer engagements include Chopin's 1st Piano Concerto and Beethoven's 3rd Piano Concerto in France, a program of Chopin works in Brazil, and appearances at the Newport Music Festival and Ravinia Music Festival.
For more information about Yamaha Corporation of America, write Yamaha Corporation of America, P.O. Box 6600, Buena Park, CA 90622; call (714) 522-9011; e-mail infostation(at)yamaha(dot)com; or visit http://www.yamaha.com/press.
Contact:
Lisa Cesarano/Giles Communications
(914) 798-7134
James Steeber/Yamaha Corporation of America
(212) 339-9995
###