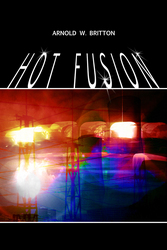 Pittsburgh, PA (Vocus) July 1, 2010
Hot Fusion is about a failed scientific experiment and what it really means for the whole world.
Mike Lombardo is a nuclear physicist bent on succeeding in his nuclear fusion experiment. His efforts are being financed by the government and secret Mafia godfather named Michael Hubbard. Both are unaware of the prophecy concerning the end of the world to be brought on by a man who would turn the earth into a new sun. Anthony Smith, a state police investigator, is desperately trying to catch Michael Hubbard, also known as Peter, and bring the drug problem to an end.
About the Author
I, Arnold W. Britton, worked for forty-three years and was involved with computer mainframes and personal computers at the New Jersey State Police. After receiving my high school diploma, I went to school for computers. The name of the school I attended was called the Electronic Computer Program Institute.
I was born in 1947 and retired at the age of sixty in 2007. I now receive a pension from the State of New Jersey. I decided while I was retired to write a book called Hot Fusion. It is my first book. After finishing the book in January 2008, I sent it through the mail to the Library of Congress for copyright. I did not receive copyright until 2009. I received a letter from Dorrance Publishing Company, Inc., asking if I would like them to publish my book. They were very helpful, and I thank them.
I live in Hamilton Township, New Jersey. I have lived here all my life. While working I also joined the New Jersey National Guard. I was in the Guard for six years.
This book I wrote is completely fictional. Names and places were made up. Anything similar is completely coincidental.
RoseDog Books is pleased to announce the publication of Hot Fusion ($26.00) ISBN: 978-1-4349-9672-5, paperback. For more information, please contact RoseDog Books, at 701 Smithfield Street, Pittsburgh, PA 15222. To place a book order or to learn important information about shipping prices, tax, and our return policy, please call (800) 834-1803.
###