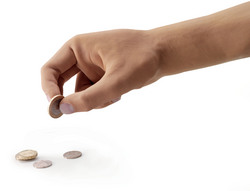 (PRWeb UK) July 2, 2010
RSLSteeper have announced the pricing for the bebionic hand, the first product from its new upper extremity range, bebionic. Launched at the ISPO World congress in May, the new myo-electric hand is now available to order from distributors worldwide, at a cost of approximately €9,000 Euros, or $11,000 USD.
The price includes the bebionic hand, which features 4 functional grip patterns (tripod, power, key and finger point). It has been designed to enable amputees to perform everyday activities such as eating, drinking, writing, typing, turning a key in a lock, using an ATM and picking up small objects. It also comes supplied with a wireless programmer and bebalance software, which allows the hand's performance and control options to be fully customised to each user. Certified clinicians will be able to select and rank the grips available to the user, as well as fine tune the speed and grip range, modify operating thresholds and change other signal features.
A highly cosmetic and robust silicone glove for the bebionic hand is available at approximately $600. Gloves are available in a choice of 19 skin shades in male or female finishes with RSLSteeper's unique Truefinish™ micro pigmentation, for additional depth and realism. Featuring an integral mesh for durability with individually crafted silicone nails added to further enhance the cosmetic realism.
Paul Steeper, Product Sales Director of RSLSteeper, said:
"We are incredibly proud of bebionic. At the start of the project, we set out to create an advanced hand that would offer amputees both improved aesthetics and unrivalled functionality, and we have achieved this at a price that is much lower than any comparable product on the market today. It has been purposely priced to fit in with current US insurance reimbursement schemes, to make sure that it is available to as many people as possible.
"We have been overwhelmed by the level of interest and enthusiasm for bebionic and the feedback from clinicians and end users who saw the product at the launch in Leipzig was truly outstanding. We think bebionic has the potential to revolutionise the upper extremity prosthetics market, and will enable thousands of amputees worldwide to improve their everyday lives."
bebionic will be available to order from distributors worldwide from June 2010.
For further information please visit http://www.bebionic.com
About RSLSteeper
Located in the UK, RSLSteeper manufactures a comprehensive range of upper limb prosthetic components in addition to custom and production silicone cosmeses. bebionic is the latest addition to its upper limb product portfolio which includes state of the art myo-electric hands and control systems, robust body powered components and lightweight cosmetic systems. RSLSteeper's recently opened U.S. office, SteeperUSA, based in San Antonio, Texas, distributes products to customers in the U.S. together with training, technical support and customer services. For further information on RSLSteeper, go to http://www.rslsteeper.com.
###