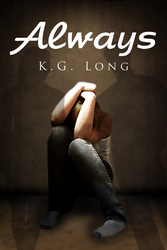 Pittsburgh, PA (Vocus) July 1, 2010
Katie Wills has always been able to communicate with the souls of those who have died. But she never imagined her husband, Brad, would be one of them.
After 11 wonderful years together, Brad is tragically killed in a motorcycle accident. His soul appears to Katie on several occasions, telling her, Everything happens for a reason.
Things become even more confusing for Katie when Hannah Winters, the wife of a prominent funeral director, is found dead in her swimming pool, and her soul comes to Katie for help.
Hannah's husband, Micah, is charged with her murder, and Hannah needs Katie's help to bring the real killer to justice.
Can Katie find the person responsible for Hannah's death? And what else will she find?
RoseDog Books is pleased to announce the publication of Always ($34.00) ISBN: 978-1-4349-9582-7paperback. For more information, please contact RoseDog Books, at 701 Smithfield Street, Pittsburgh, PA 15222. To place a book order or to learn important information about shipping prices, tax, and our return policy, please call (800) 834-1803.
###