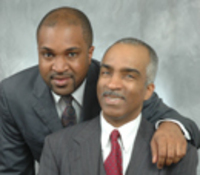 Knowing your BMI or Body Mass Index, can mean that you get a lower rate for health insurance.
Bridgeport, CT (PRWEB) July 30, 2010
A body mass index calculator can make it easier for consumers to purchase health insurance at affordable rates. LoveTheRates.com has developed an easy to use system that replaces BMI charts for both adults and children. The BMI calculator can accept data in either pounds and inches or kilograms and centimeters.
This easy to use BMI calculator replaces the complicated BMI charts seen elsewhere. It also combines the data for adults and children. This makes it easier for consumers to calculate BMI since they can use the same calculator for an entire family.
Why is BMI Important?
Private medical insurance companies base their rates on many factors, but one of the most important is BMI. Your BMI or body mass index is based on your height, weight, gender and age. Often consumers will apply and get denied for coverage or overcharged because they are a pound or two away from standard rates.
Those who know their BMI and know how each company will treat them can often avoid paying higher rates. In some cases they can bypass companies that have stricter requirements and will add a surcharge to their rates in favor of companies with more liberal height and weight charts.
In other cases, they can wait a short while before changing health insurance companies. This can give them time to reach their weight goals and get a better policy for less money.
How do you use this information?
If a consumer discovers that their BMI is significantly above the average or below the average, they should take additional steps before applying for coverage. They can contact their insurance agent and see how their height and weight will impact their ability to get coverage.
They may find that one company will see their weight as a preexisting condition for health insurance and either charge more or deny coverage altogether. This can mean that a second company that has a more liberal height and weight chart will be a better bargain for that consumer.
Most people are surprised to find that different companies look make different decisions about the same medical conditions. For example one company may add a surcharge on underweight children while another will not. The same is true for many other medical conditions.
Those who have significant medical conditions should shop around differently. Knowing a policy's standard rate may not be enough. It is important to find the company that will give you the most value for your money.
The changes promised by health care reform are coming, but today your height and weight as well as your health history still matters. Knowing where you stand before you apply can allow you to make better choices when searching for affordable health insurance.
The BMI calculator was developed by Alston Balkcom a veteran insurance agent from Connecticut. He is been an insurance agent for over 20 years and counsels individuals and families looking for health insurance in Connecticut.
# # #