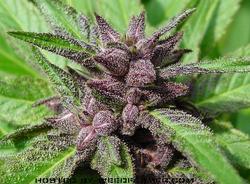 "We saw a chance to make a positive difference so we took action."
Walled Lake, MI (PRWEB) July 1, 2010
COMMERCE TOWNSHIP, Michigan – June 30, 2010 – A former Wal-Mart Employee, 30-year- old Joseph Casias has accepted a $2,500.00 Scholarship to attend The Medical Marijuana Academy (MMA). Mr. Casias, used medicinal marijuana as prescribed by his doctor to treat severe pain caused by an inoperable brain tumor and sinus cancer. Though his actions were in accordance with Michigan law, he was fired by a Battle Creek, Michigan Wal-Mart, based on the company's own strict drug screening policy.
"We wanted to do the right thing," says Derek Norman who is the CEO and also a Professor at MMA. "We saw a chance to make a positive difference so we took action." The $2,500.00 scholarship package includes transportation, hotel, living expenses, classroom training, and equipment for medicinal growing. The Medical Marijuana Academy also plans to continue providing financial aid to qualified individuals who are in need on a monthly basis.
Casias is set to begin training in the Summer of 2010 to become a certified medical marijuana grower and caregiver. Todd Alton, a Professor for MMA looks forward to having Casias in Class, "This is going to give him (Casias) a chance to start a new career in this industry as Wal-Mart has fallen short and let him down. "Casias, who had previously earned associate of the year honors, says he never used marijuana in the workplace or before reporting to work. "I would like to thank The Medical Marijuana Academy for this opportunity to become self-sufficient," said Casias, voicing his gratitude as he went on to say "God bless."
On Tuesday, the ACLU announced that it was suing Wal-Mart on Casias' behalf. The lawsuit was filed Tuesday morning at the Calhoun County Courthouse (case # 2010-2067-CZ). In it, the ACLU claims that Casias was fired from his job at Wal-Mart illegally.
The Medical Marijuana Academy offers specialized instruction for medical marijuana patients and caregivers operating under Michigan law. Their 7,500 sq. ft. campus in Commerce Township, MI is the premiere medicinal marijuana training facility featuring spacious classrooms and labs for hands on training. For more information about The MMA call 888-487-0005 or contact them by e-mail at derek@medicalmarijuanaacademy.com