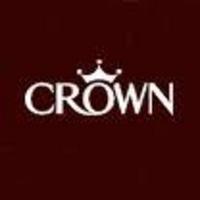 (PRWEB) July 1, 2010
Which? Magazine has voted Crown Solo in Brilliant White as the best gloss paint available. This followed extensive research by the publication and was reported in their Test Lab Report which can be found in the June edition of the magazine.
The independent Which? Magazine offers an unbiased opinion on various products on the market. This allows the consumer to make an informed decision. Which? undertook intensive research of various well known brands of gloss paints. The results were overwhelmingly in favour of Crown Solo One Coat in Brilliant White; with it's virtually no paint smells, as the best quality and value for money gloss paint.
Tests on the various gloss paints included looking at their durability, yellowing and general appearance following the investigations. Tests were rigorous, really putting the paint through its paces. Analysis of paint content was undertaken and also their resistance to staining from products such as vegetable oil and red wine. Crown Paint Solo gloss paint, with its no paint smells, came out at the top of the bunch scoring 66%.Crown Liquid Gloss came a close third with 63% and Crown Non drip Gloss came in ninth.
Crown Paints are well known and highly respected for their philosophy and commitment to produce a range of environmentally friendly paints containing virtually no smell of paint. Crown Paints strive to make sure that their paints contain low levels of Voc ensuring the elimination of the strong smells in all their products. With the introduction of their Breatheasy range Crown further endeavour to reduce emissions by formulating paint with virtually no paint smells. Crown have also designed their packaging to be 100% recyclable, further highlighting their commitment to reduce waste products.
###