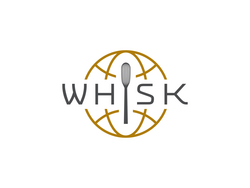 "Whisk Group will create a world-class French brasserie worthy of this prime location in San Francisco, offering an authentic, finely crafted dining experience."
Chevy Chase, MD (PRWEB) July 1, 2010
Whisk Group LLC, a boutique hospitality group headquartered in Bethesda, Md., has signed the lease for an 7,638-square-foot restaurant space on the ground floor of 101 California St., at the corner of Front St., in San Francisco. Mark Weiss, CEO and founder of Whisk Group, plans to open a grand, Parisian-style brasserie in the space, called Brasserie Lille, complete with patisserie, full bar and outdoor seating, in the first quarter of 2011. The Johnson Studio, in Atlanta, Ga., has been retained to design the brasserie, with construction set to begin in the fall. Further details, such as the executive chef, general manager and menus, will be announced later this year.
"Whisk Group will create a world-class French brasserie worthy of this prime location in San Francisco, offering an authentic, finely crafted dining experience that will remind guests of the best of Paris while maintaining a strong tie to local farms and purveyors," said Weiss. "We're excited to partner with Bill Johnson on the project. His firm's talent and approach to restaurant design, not to mention award-winning experience working with some of our country's best chefs, is invaluable, and matches Whisk Group's forward-thinking, global vision for all of our restaurants."
Formerly the regional vice president of international operations for The Ritz-Carlton Hotel Co., Weiss founded Whisk Group in the spring of 2009. During his 10-year career with the global luxury hotel brand, he accelerated from one food and beverage management position to the next, and served on the opening team for over 38 Ritz-Carlton hotels and more than 75 restaurants around the world. The Bay Area was home to Weiss from 2001 to 2006 while he was director of food and beverage at The Ritz-Carlton, Half Moon Bay.
The San Francisco brasserie is the third restaurant officially announced by Whisk Group, and the company plans to add several more to its portfolio in the next 12 months in both San Francisco and Washington, DC. Whisk Group's first restaurant is the critically acclaimed AGAINN, which opened in Washington, DC, in October 2009 at the corner of 11th Street and New York Ave., NW. A modern European-inspired bistro in the heart of the nation's capital, AGAINN is a 5,600-square-foot space dishing up traditional British Isle cuisine executed by Executive Chef Wesley Morton with a contemporary approach, featuring exceptional, locally-sourced organic ingredients. The restaurant also showcases an extensive beer and Scotch program along with artisanal cocktails. The second restaurant in the AGAINN collection, AGAINN Tavern, opened in Rockville, Md., on Tuesday, June 29.
ABOUT THE JOHNSON STUDIO
The Johnson Studio, under the leadership of founder William E. Johnson III, has been engaged exclusively in the design of hospitality projects for more than twenty years. During that time they have designed hundreds of full-service restaurants ranging from casual neighborhood establishments to upscale local and nationally branded establishments, to the finest, chef-driven restaurants. More recently the company has branched out into other aspects of this specialty to include hotel design and conference facilities. Their client roster includes chefs Joel Antunes (Joel Brasserie, Atlanta), Dean Fearing (Fearing's in The Ritz-Carlton, Dallas), Traci Des Jardins (Manzanita in The Ritz-Carlton Highlands, Lake Tahoe), Jean Joho (Eiffel Tower Restaurant at Paris Resort, Las Vegas), Rick Tramonto (Tru, Tramonto Steak and Seafood, RT Lounge and Osteria di Tramonto), Chris Yeo (Straits, Atlanta), and many others. The firm has designed several restaurants that have gone on to receive Best New Restaurant accolades from Esquire magazine, including BluePointe (Atlanta, 1999), Cypress LowCountry Grille (Charleston, SC, 2001), KYMA and Joel Brasserie (Atlanta, both in 2002), Rathbun's (Atlanta, 2004), ECCO (Atlanta, 2004), and Shaun's (Atlanta, 2007). The magazine's Restaurant of the Year award has gone to three Johnson Studio clients, Horseradish Grill (Atlanta, 1994), Seeger's (Atlanta, 1998) and Fearing's (Dallas, 2007).
ABOUT WHISK GROUP LLC
Based in Bethesda, Md., Whisk Group is an innovative hospitality group with a boutique approach to its restaurant concepts, adapting each component of the business to match its market and offer a fresh new approach to dining. Led by industry veterans Mark Weiss, Bahar Makinaci and Sean Johnson, Whisk Group LLC creates restaurants with personality and soul, striving to perfect cuisine, service and design and melding these elements into outstanding dining experiences. With more than 36 years of combined experience in hospitality management, food and beverage operations, concept development and sales and marketing, Weiss, Makinaci and Johnson stay true to authentic tastes and experiences with each concept they develop and execute them in new and modern environments. Whisk Group is dedicated to exciting menus, relevant, forward-thinking concepts, impeccable service standards and a sustainable approach to cuisine, and will operate restaurants in prime locations throughout the United States and internationally. For more information, visit http://www.whiskgroup.com.
# # #