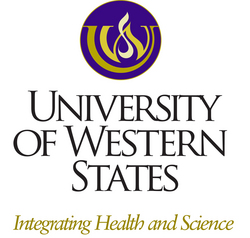 Portland, OR (PRWEB) July 2, 2010
University of Western States has partnered with Northwestern Health Sciences University to create an experienced team of chiropractic and medical professionals to conduct a research study involving low back pain (LBP) in adolescents (children 12-18 years old).
Federally funded with a grant from the Health Resources and Services Administration (HRSA), the primary aim of this investigation is to compare the relative effectiveness of chiropractic care combined with exercise versus exercise alone.
The University of Western States will be conducting this study at its Campus Health Center in Portland, OR. This is the first full-scale randomized trial assessing chiropractic care for LBP in adolescents.
The trial will assess 184 participants ranging from ages 12-18 who suffer from recurrent or chronic LBP issues. Participants will receive a full evaluation, twelve weeks of treatment, and back education. This rehabilitative program of stretching, strengthening, and endurance is tailored for the individual; some participants will receive spinal manipulation as part of their care. The results will be assessed through patient reported interviews using pain as the primary outcome measure.
Recent research confirms LBP is a significant health problem not only for adults, but also for children and adolescents. With the rise of social and economic costs associated with LBP, it is imperative that attempts be made to decrease the burden of LBP for patients and society. The search for the safest and most effective treatments for this problem is critical. The best care will not only aim at treating LBP specifically, but will also encourage an active lifestyle.
For more information regarding this clinical trial or to see if your child is eligible please contact the University of Western States Center for Outcome Studies at (800) 678-9072 or visit http://www.wschiro.edu/lbp
###