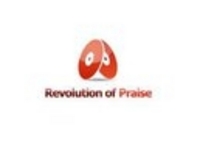 Providing ministry resources, education, music, and much more.
Sarasota, FL (PRWEB) July 2, 2010
Revolution of Praise is proud to be blessed some exciting upcoming features including:
Interviews
The President of TV Guardian Inc. Britt Bennett. - The makers of a powerful profanity filter for your standard and high definition needs.
Michael O'Brien a Contemporary Christian Recording artist with a heart for ministry.
Bob Smiley - Christian Comedian being featured on a tour in 2010 for Focus on the Family
Miss Angie - Contemporary Christian Artist who was formerly with Myrrh Records
Music
Michael O'Brien's New Release "Be Still My Soul"
Miss Angie - Single - Great is Your Salvation
Ministry Videos
Clay Crosse
Wayne & Libby Huirua - Formerly of the Parachute Band
Deidre Hughes - Formerly of Truth
Comedy Videos
Bob Smiley
Kristin Weber
Worship Resources
Wayne Huirua
News Releases from Savvy Media Solutions & The Media Collective
A new where are they now feature which will showcase great Christian Artists / Preachers / Evangelists from the past.
It's an exciting time and we want to have a worldwide focus with ministries around the world.
Revolution Of Praise - Ministry Resources]
###