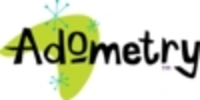 As active participants in creation of the guidelines, we know firsthand how stringent the requirements are and the key role vendors like Adometry can play in helping networks and exchanges get certified
Kirkland, WA (PRWEB) July 1, 2010
Adometry, a leader in ad verification for online display ads, announced the availability of the Network Integrity program, which includes inventory-vetting tools that can be used by networks and exchanges to help achieve compliance with the recently released IAB Network and Exchange Quality Guidelines.
As important as compliance may be to their reputation and the health of their business, not all networks and exchanges have the time or the tools to complete the steps involved in compliance. Adometry's tools and services can help them get compliant without devoting a huge amount of resources, allowing them to focus on their core business.
"As active participants in creation of the guidelines, we know firsthand how stringent the requirements are and the key role vendors like Adometry can play in helping networks and exchanges get certified," said Chad Peplinski, vice president, media development and operations at ValueClick Media. "Adometry provides a nice complement to our existing proprietary and third-party network monitoring technologies. We anticipate their tools and services will help expedite our certification efforts and further demonstrate our longstanding commitment to network quality."
The newly announced IAB guidelines require networks and exchanges to vet their inventory initially and at least once per quarter. The vetting is done along three dimensions:

Rating – all audiences, everyone over 12 and mature audiences
Non-standard content – pornography, violence, profanity, hate speech, etc.
Illegal content – spyware/malware, torrent sites, and copyright infringement
Adometry's inventory vetting tools can examine inventory along all these dimensions, as well as help networks and exchanges provide transparency for ad positioning (above or below the fold). Adometry's remediation reports provide detailed information regarding any violations, including a tracking ID that allows networks to quickly identify the source of the problem.
Adometry can also provide additional services to assist networks and exchanges in qualifying for IAB certification, including assistance in preparing paperwork and providing a "defense" in the case of complaints. The program is available immediately by contacting a representative at sales(at)adometry(dot)com.
Adometry was founded in 2008 with the mission of bringing greater levels of transparency and accountability to the online advertising industry. Our commitment to our customers and our partners is to provide innovative and high quality products, transparency and honesty in all our dealings, and exceptional levels of customer service.
###