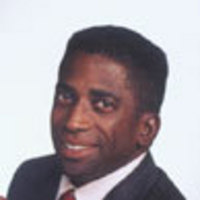 In one city that learned about Fiber to the Home, 'more than a third of city households got so excited about fiber they paid $3,000 for their own connections to the network.'
Rosenberg, TX (PRWEB) July 2, 2010
Awareness of Fiber to the Home has been exploding in the wake of the nation-wide publicity surrounding the Google Fiber for Communities project — and so has the demand for education about FTTH.
To empower municipal leaders and broadband champions to launch their own fiber networks, independent broadband strategist Craig Settles, author of Fighting the Next Good Fight: Bringing True Broadband to Your Community. http://www.successful.com/msp/ngfsummary.html, will present an interactive series of six webinars. The first webinar, entitled "12 Steps to Move Broadband from Ideas to Execution," is scheduled for Wednesday, July 7, at 2 pm EDT. More information and registration is at http://www.bbpmag.com/MuniPortal/webcasts.html.
The Google project and the national broadband stimulus program have alerted municipal leaders to the need for community fiber networks to position their cities to compete in the global economy.
"Almost 1,200 communities applied to attract a Google-financed 1 Gbps fiber optic network," says Steven Ross, corporate editor of Broadband Properties and moderator of the webinar series. In addition, "800 applied for broadband stimulus funds ¬¬– some applied for both," Ross says.
Education in this area can produce powerful results, notes the current issue of Broadband Properties, a magazine that covers the fiber to the home industry. "When fiber deployer UTOPIA tried educating the residents of Brigham City, Utah, more than a third of city households got so excited about fiber they paid ($3,000) for their own connections to the network."
The webinars will draw on lessons from successful communities such as Wilson, N.C., billed as having the fastest Internet access in the state. In Southern California, Santa Monica City Net is a 10 Gbps broadband initiative by the city to enable local businesses to compete in the global economy. Other examples are noted in "The Resurgence of Municipal Fiber" in the current issue of Broadband Properties. http://www.bbpmag.com/2010mags/may10/BBP_MayJune10_ResurgenceOfFiber.pdf
Settles is an industry analyst. "My experience is that municipal officials and private companies that seek to partner with municipalities have lots of detailed questions to ask," he says. "We're aiming this series at political leaders and technical staff members serving communities of any size," he adds. In addition to follow-up opportunities via email, Settles promises, "We'll go as long as 90 minutes if we have to, to get through all the questions." The purpose of the series, he says, is empowering communities to take charge of their own broadband destiny.
Register now to reserve a spot. Attendance will be limited.
###